Just got back from teaching a few weeks at the always relaxing and inspiring Animation Workshop. I agreed to do a short course in animal animation in 2D before I remembered that I haven't animated on paper in three or four years– yikes!
They tend to ask me to teach something with animals when I go, and this time around I thought I'd have the students all do cats. I think I kind of overwhelmed people with anatomical information, which is a particular geekery of mine! When I saw people trying to get in each individual muscle in their ruffs, I tried to do a streamlined version of how to think about the anatomy for animation purposes. It's pretty rough and random but I figured I might as well put it up here in case anyone missed the handouts.
Click on the image to get to the large version, but these are formatted for printing so they're really huge…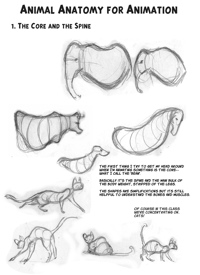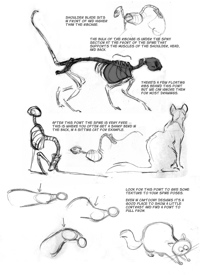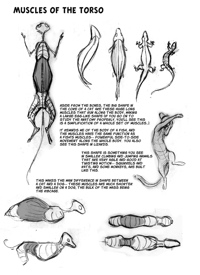 There's a few more pages, click on the "continue reading" link. At some point I should clean these up and make them make more sense! I have notes on the legs as well, if people are interested I can put those up here (at least I could when my laptop gets fixed.. motherboard, ouch! ).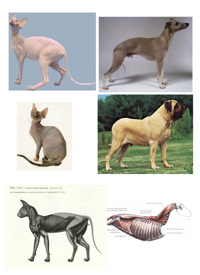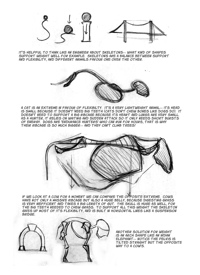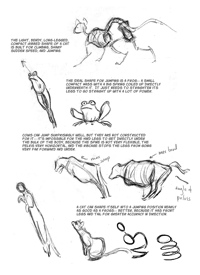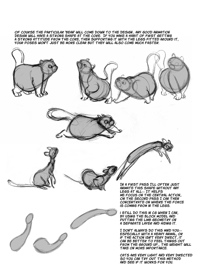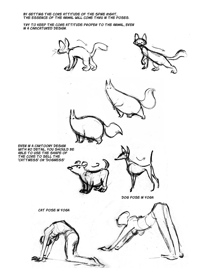 This is a very introductory, superficial look at the subject, and I'd say the MOST important study would be to draw from a skeleton if you can find one, that you can see from several angles to get your head around the structure. Beyond that there's loads of great reference online for anatomy on cats, if you have a strong stomach and can disassociate the images from your own kitty– try Saddleback College's dissection pictures, or Dr. James Strauss' at Penn State.