Dorking Out at the Medieval Festival
Last weekend I went to the medieval festival at Herstmonceaux Castle, where a fabulously geeky, if damp, time was had by all. Pictures of me in a fairy princess getup have most unfortunately all mysteriously disappeared.
The amazing thing about this festival are the dozens and dozens (hundreds, maybe?) of re-enactors who don't only spend the weekend in meticulous period dress, but camp in period tents and cook over period fire eating period food– and fight some pretty serious battles in head-to-toe period armour!
I did masses of drawings but only a fraction of the ones I wanted to, with the amazing costumes and scenes and horses and objects everywhere! Mostly I focused on the costume for this trip, here's a couple of pages: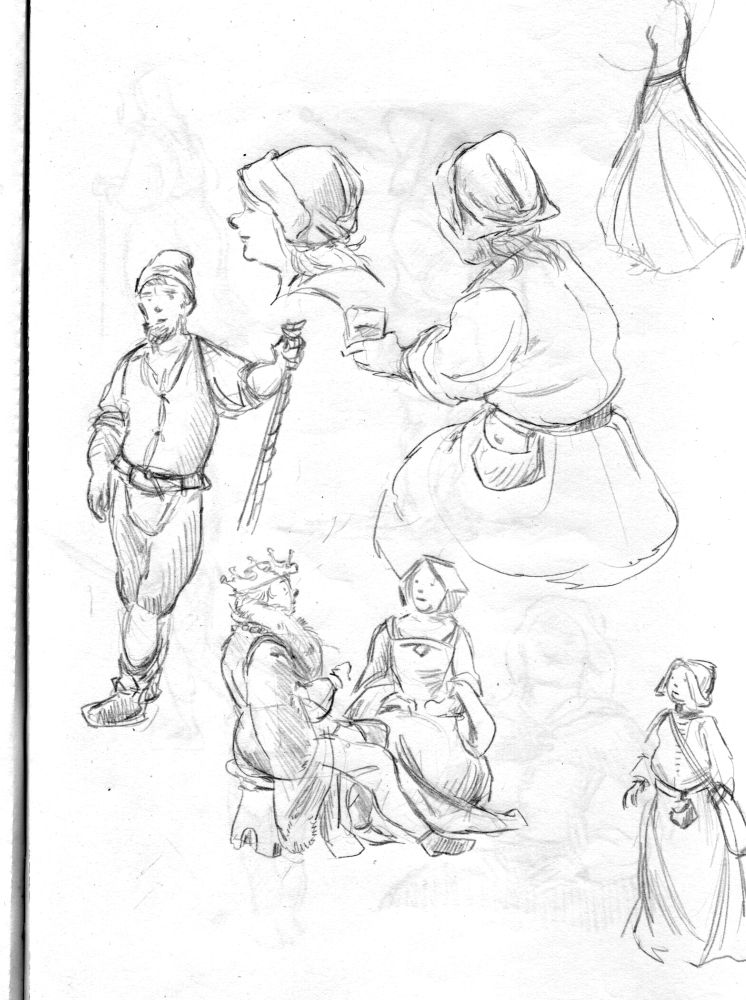 Comments
One Response to "Dorking Out at the Medieval Festival"