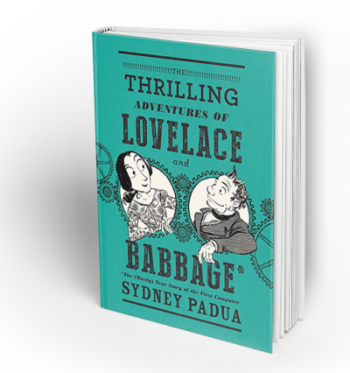 Lovelace and Babbage is now an Eisner-Nominated graphic novel! A cornucopia of comics and a feast of footnotes!
"…a must-have for anyone who enjoys getting lost in a story as brilliant in execution as conception… permeated by delightful illustrations, obsessive foot- and endnotes, and a spirit of genuine inventiveness, it's an early candidate for the year's best."
Publishers Weekly (Starred Review)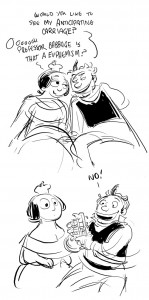 This is an emergency broadcast from 2dGoggles- Ada Lovelace and Charles Babbage (the historical ones, or at least a different interpretation of the historical ones) apparently will make a  appearance in the tv show Victoria TONIGHT on ITV in the UK- available also online. Synopsis: Having resumed her royal duties, Victoria is disconcerted when Albert appears…
Read More
THE ANALYTICAL ENGINE: HOW IT WORKS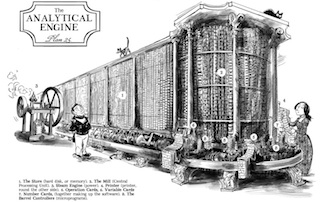 Curious about the mysterious, marvellous Analytical Engine? An animated explanation here.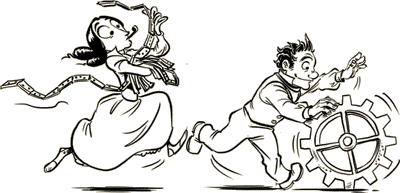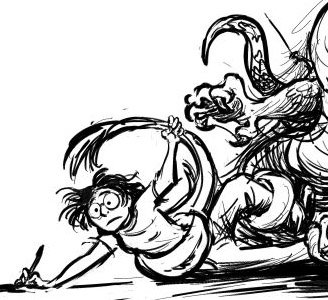 Sydney Padua is a animator and insufferable know-it-all, generally employed in making giant monsters appear to be attacking people in movies. She started drawing comics by accident and is still trying to figure out how to stop.