Sorry for the silence, good peoples.. I'm wading with Grim Purpose through the mires of book-making.
I've always had a hard time drawing Babbage on-model, so I finally made a maquette!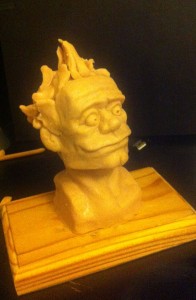 Some process (I'm using SuperSculpy, for the interested):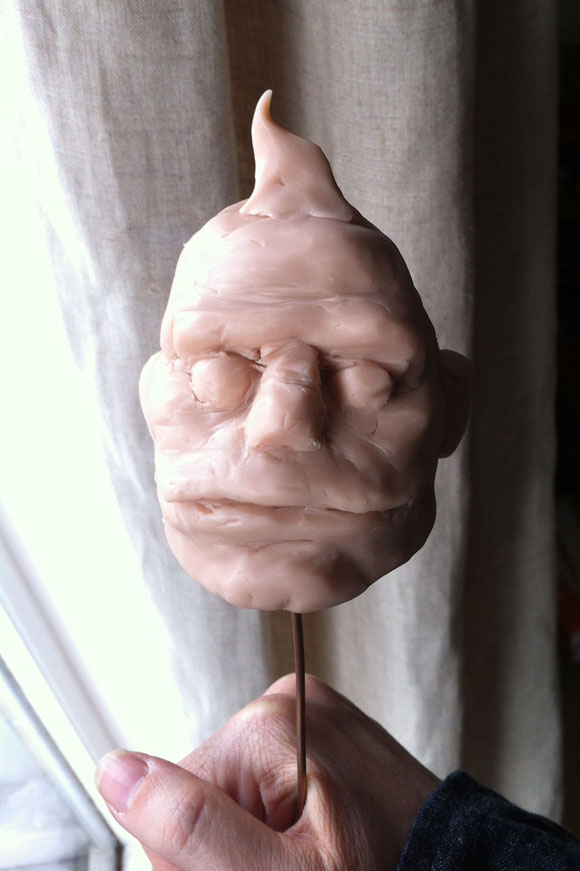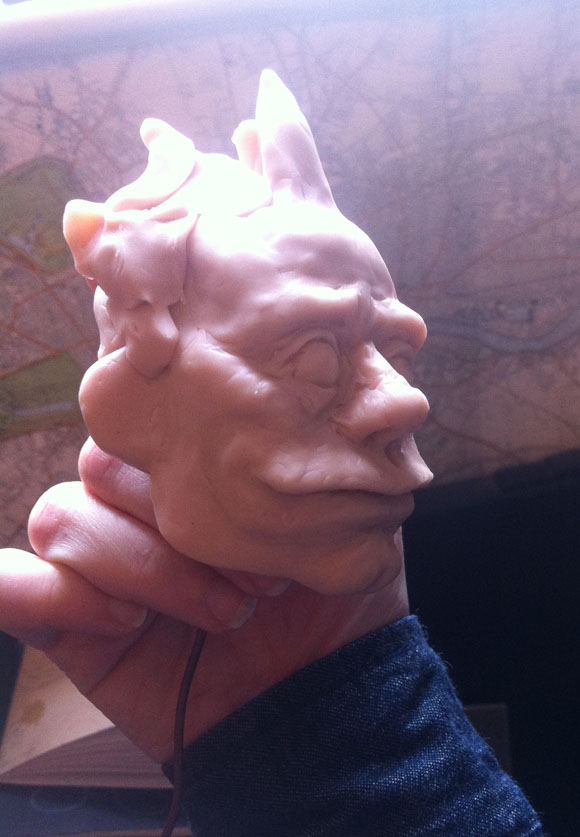 PROTIP: When sculpting a maquette, FIRST affix the armature to a stand, THEN start sculpting! Because it's bloody hard to hammer it down afterwards without smooshing your poor mini-Babbage. This is what happens when you launch haphazardly into a project without fully considering the endgame or consequences, which is how I found myself writing a book, so let that be a Dreadful Warning.
Other signs that it may be time to reflect on where one is in life and how one wound up in this strange place is when you find yourself making little loo-roll cravats eeeeeee!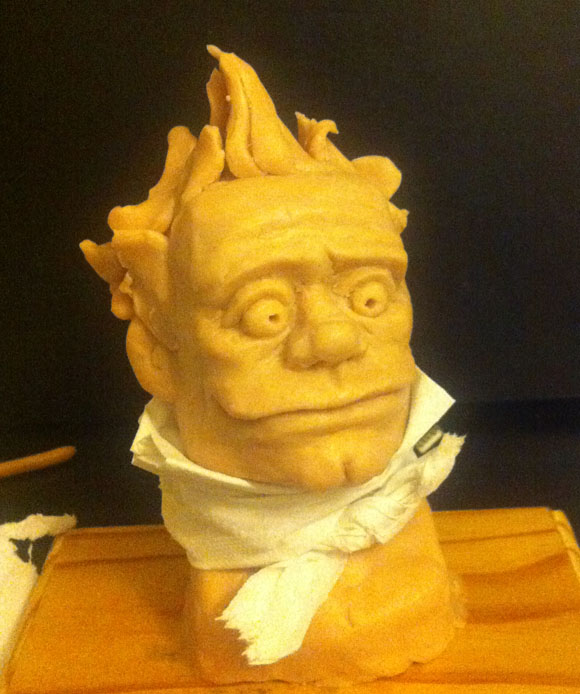 (at this point my husband walked into the room and then slowly backed out again)
Doesn't he look DASHING?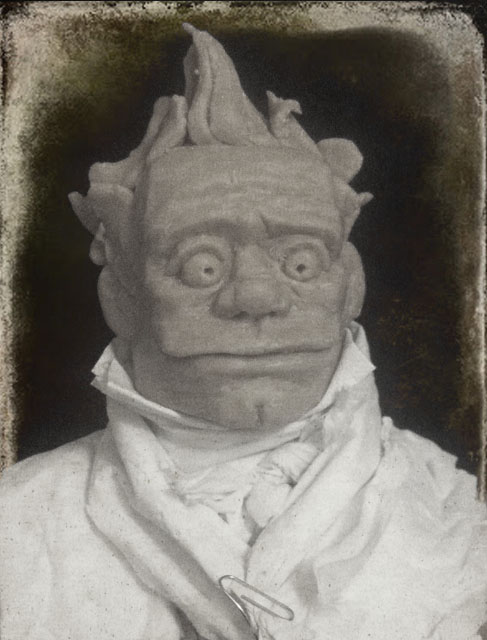 I think I need something sturdier for the jacket, maybe kitchen roll?
There IS a reason for this, and it's a GOOD reason too– back in The Day, when we used to animate on paper with marks made with burnt sticks in a cave somewhere, we would get issued with maquettes to keep the drawing consistent and to be able to draw difficult angles. Thinking of this just made me dig through my giant ancient box of 2d animation junk..
Gosh here's a piece of animation history for you– some photos of the rough maquettes for The Iron Giant, by Carla Fallberg (no I didn't get to keep the maquettes themselves, SADNESS):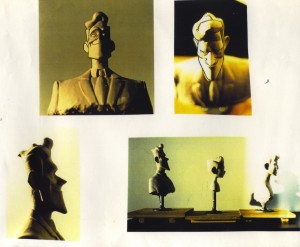 So now we can solve the burning mystery of: what does Babbage look like from 3/4s top?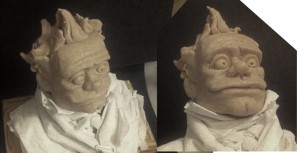 ADDENDUM:  Just another practical tip: it's good to take a photo and then draw over it to check if it looks like the character.. I think he's pretty close!