Next Vampire Poets is coming up soonish, in the meantime I thought I might as well put up some of what I'm working on with User Experience, my other giant project (well, one of my other giant projects!).
I sketched up a quick little size compare of George and Ada and then I couldn't stop.. click for bigger!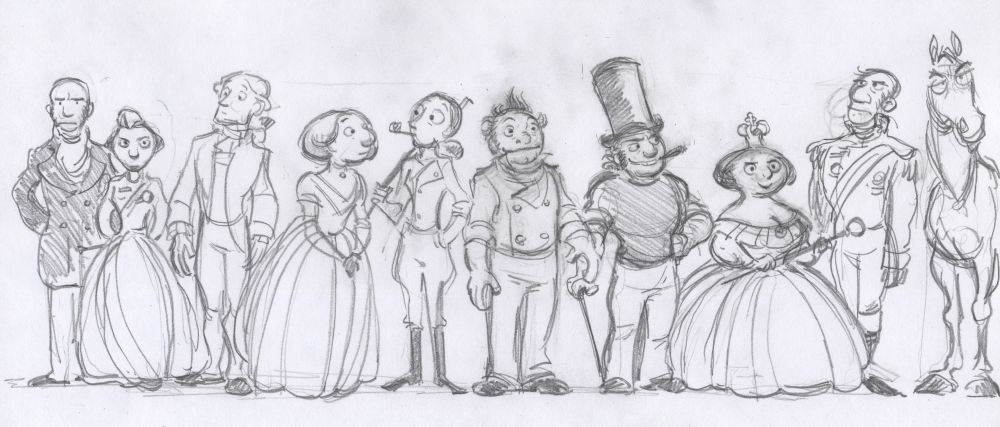 User Experience takes place almost entirely inside the Difference Engine, which is full of spiral staircases and gears with tons of teeth and complicated machinery all of which add up to that uninspiring word.. PERSPECTIVE.  I'd really like to bring up the standard of background drawing on the comic though and really didn't want to do my usual squiggle-and-black shortcut. I'm pretty lazy when it comes down to it but also I just happen to work all day long on a thing created expressly for the purpose of producing three-dimensional simulacra of rigid complex objects.
So I fired up my very rusty modelling skills and started manufacturing.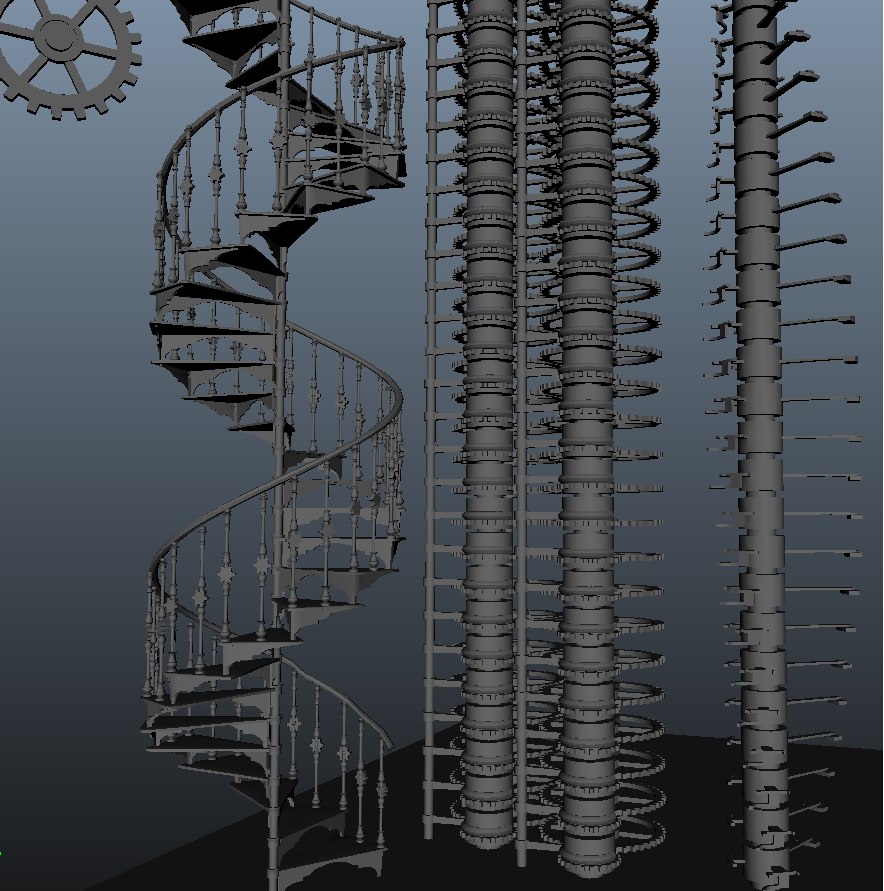 At first I assumed I'd just arrange a set, print it out, and then trace it out in Painter, but that's a heck of a lot of detail so I wondered if I could get away with what's called a toon render- the upper cog is a toon render and the lower one is traced– click for bigger if you're interested.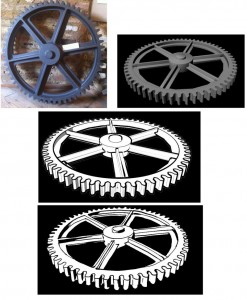 More as they'd be used in the comic: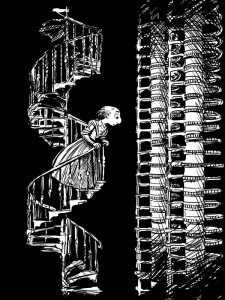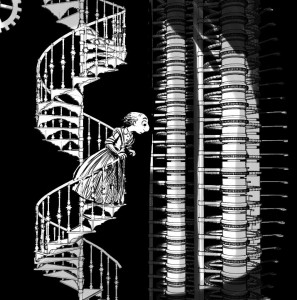 At first glance the trace looks better– but a lot of that is because the models are cookie-cutters and simple shapes now. They would need to be wonkified and cartooned up. Also rusty as I am at modelling what I know about rendering and lighting can be summed up as, "send it down the pipeline to the rendering department, where I guess they push buttons and stuff". If the models were done nicer and lit and rendered right, I think it could look pretty awesome, and I could get a lot more atmosphere and detail in. So at the moment I'm thinking of sticking with the renders and see if I can rope someone in to help me with the shaders.. I'll keep you posted!
Of course the very extremely dangerous thought that snuck into my brain while building these bits is how actually not THAT hard it would be to model and sim a Difference Engine for reals…