Just a cool thing I thought I ought to share!
If you've ever cast a glance at the 'Donate' button on the right yonder, you may have wondered if I spend the gratefully received monies on anything other than booze and dangerous men. I do indeed! I spend it additionally on my principle vice, OLD BOOKS. I love using collages in the comic and hence can justify this degrading habit by the fact that they are a most excellent source of images which once scanned are mine and the world's.
I'm going to start posting some scans and I shall start with the piece-the-resistance, three months worth of t-shirt money peoples:
A PANORAMA OF LONDON 1849!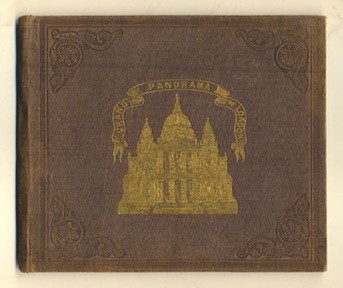 Under this demure cover these wonders await!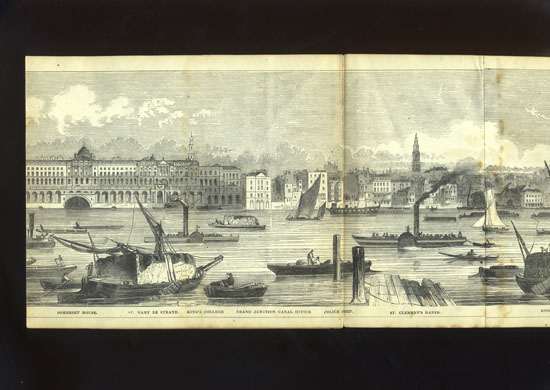 The whole DAMN THING:

Saw this at an antique shop a few months ago and my heart went piterpat.. eventually some evil whisper talked me into it! Enjoy, it is pretty dang epic! That's the world of Lovelace and Babbage right there folks, two years before Lovelace died and only a few years after the she wrote the first published paper on computer science. Picture that!
A couple of other notices of interest:
The Ada Initiative, to support women in Open Source, is on the last couple of days of fundraising! I did a poster for them last year– Go and give them a hand, they have some limited edition Kate Beaton prints this year!
I have an extremely rambly interview at Sequential Tart.
Aaand Noted Author Nick Harkaway, penner of the fine touch-o-steampunk spies and clockwork romp Angelmaker, has a guest post by MOI at his Muse And Me tumblr.
Aaaaand that's it for now! But prick up your ears folks, comics comics this week!