Ada Lovelace Day 2012 Coming Soon!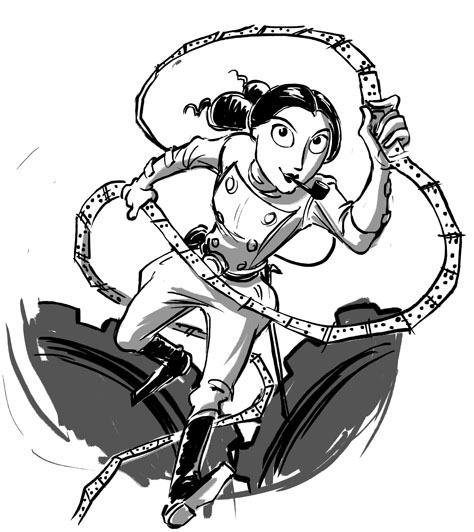 Howdy folks! Just returned from a sojurn in the woods of the Great White North, where I laboured like the noble Canadian beaver on The Book. You're doubtless sick of my hinting that there will be comics soon, so, I will remain as silent as the tundra under a blanket of fresh snow on a windless February… oh, patient ones! Believe how keenly I feel the lack of posts! Like an elk unsuccessful at the autumn rut without a single cow! Up where I was staying we have a truly horrendous collection of early-to-mid 20th century Canadian adventure stories for young people, can you tell?
I do have a couple of announcements however!
Ada Lovelace Day 2012, the institution to which we owe our genesis, falls upon OCTOBER 16 this year (it is a moveable feast)! I'll be giving a little talk at the star-studded Ada Lovelace Day Live! where I'll be sharing some of my favorite primary docs; it'll be live-streamed and I'll give a link closer to the day. So sharpen your keyboards and blog or tweet or merely reflect fondly on your favorite women in tech and sci! I'm also working up a poster of the above image for the Ada Lovelace Day fundraiser.
Speaking of, uh, speaking, I'll be dropping into the Thinking Comics evening at Gosh on November 14th, where they'll be discussing Lovelace and Babbage and Logicomix. Should be fun and I see they repair afterwards on occasion to the very appropriate John Snow pub.
That's about it for the moment.. keep the RSS feed and go about your lives, citizens! One bright day a low rumble and the dam will burst! Or, um, be constructed. Mixed dam-building metaphors. Anyways! And don't forget, when in Canada, keep your bear-spray inside your coat lest it freeze and be rendered useless against the wolves! Not making that up!