Ada Lovelace Day is coming up!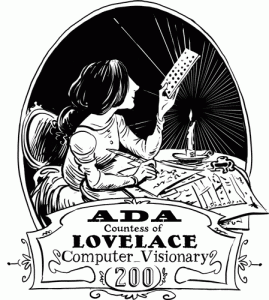 Hello Folks! Popping my head above the parapet to remind you that it's Ada Lovelace Day on Tuesday! It's a big festival of blogging, tweeting, think-piecing, and taking about inspirational women in science, technology, engineering, and mathematics and you can see all the events here. I personally will be in person at Ada Lovelace Day Live on Tuesday at Conway Hall in London signing books.
I am on TELEVISION!! and online– in the UK only alas– you have 7 days left to gaze upon my visage in the excellent BBC documentary Calculating Ada.
Some upcoming events in London: I'll be giving talks and signing books at the Science Museum Late on October 28th, should be an epic night (with drinks!). I'm also talking at CodeMesh about the very very alternative programming technology of the Analytical Engine.
As the inciting incident of this malarkey it's always a big day around this blog, in preparation of which I have animated this fine gif for your use and enjoyment, here you go in a variety of sizes: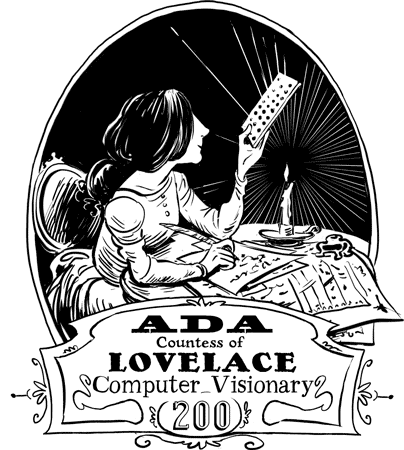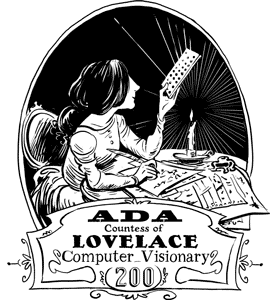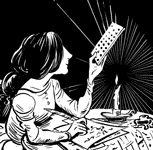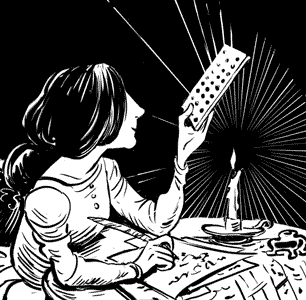 And finally, on a personal note– having spent the last year hacking my way through impenetrable jungles battling leopards, snakes, and bears at a vengeance of a pace, I'm trying something new this year: I'm taking up the Academic mantle and am now Senior Lecturer in Animation at Bucks University. As I am meant to spend half my time lecturing and half of it THINKING GREAT THOUGHTS (not generally a priority in Visual Effects) this should allow me time to return to drawing comics AT LONG LAST.
Sydney