I'm pretty swamped at work and drawing the new comic (I swear!!), so I'm kicking back and letting other people do the hard labour this post. Fortunately I have some terrific stuff from the awesome readers around here!
–Firstly! I ought to have put this up ages ago– Epithumia who made the spectacular Albion: 1849 Babbage and Lovelace extravanganza sent me following: One Man Band! Click the image for the big version!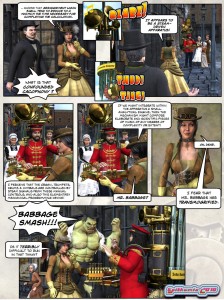 Once again this comic's fanart has higher production values than its actual art…
— Whilst you read that, you put on some cracking tunes– John Hekert of the nefarious musical collective Not A Teepee have produced a whole album of Ada Lovelace-inspired songs, you can listen to them here, they are pretty awesome!
This reminds me of an odd fact: although several people have written me nice notes to share with me that they named their daughters 'Ada' after Ada Lovelace, I have never once had anyone communicate to me that they've named their son 'Isambard Kingdom' after Brunel. Odd!
— I hear your concerns that many weeks have passed without a footnote. Such a starved existence cannot be long endured! I have no comics this week to provide footnotes to, so in consideration for your plight I provide a retroactive one. Remember when Lovelace had a go at Babbage for getting dates mixed up in The Client? Well I was perusing Lovelace's collected letters the other day and with a thrill of eldritch forces at work discovered further PROOF that this comic is psychic:
Dear Babbage.
I have not yet succeeded in getting you to comprehend that you were asked for the 18th, Ryan for the 25th.– Why you have confounded the two together I cannot imagine!– We hold you to the 18th. But if you like to come the on the 25th also, do.– What a puzzle-pated phil. you are!– I explained it clearly in my first note.– Why did you jumble it?
Lovelace to Babbage, 1848
The book indicates a double underscore under 'do' but it's to much of a pain to reproduce that in html. Note to self: put more underscores in Lovelace's dialogue.
Speaking of Lady Lovelace's eccentricities, I've been messing around with some new costumes for her and somehow this came out.. hard luck with the ponies again, Ada?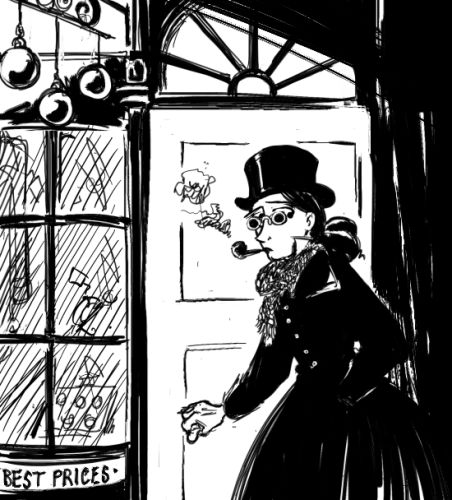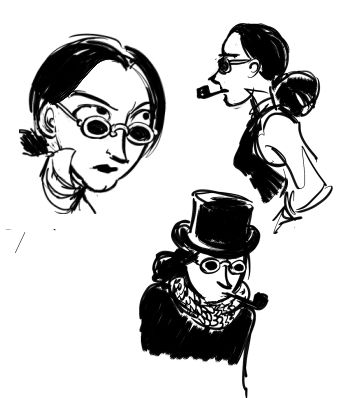 .
.
Why haven't I put her in those celebrity-child dark glasses before??
.
.
.
.
There was some skepticism on twitter when I put these sketches up as to these being an anachronism, which of course are NEVER SEEN here at the meticulously accurate 2dgoggles. Answer: awww yeah, 1855 baby: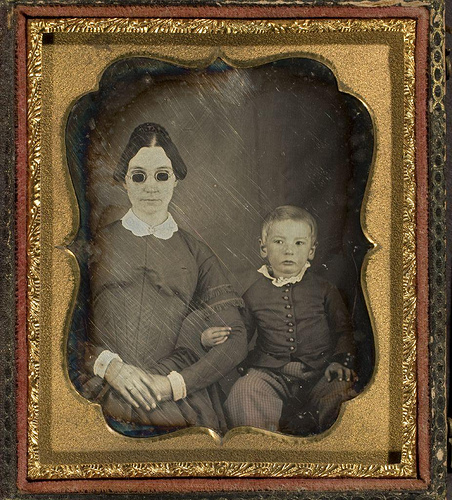 And FINALLY, in the theme of people inspired to do MARVELLOUS things– remember the ASCII kitten at the end of Economic Model? I figured it was theoretically possible for the Analytical Engine to produce such a thing, but GENIUS commenter Tez (this was ages ago, sorry Tez!!!) brings the Pocket Universe one tantalising step closer! Making stellar use of Fourmilab's Analytical Engine Emulator.. BEHOLD THE AWESOME MIGHT OF THE ANALYTICAL ENGINE: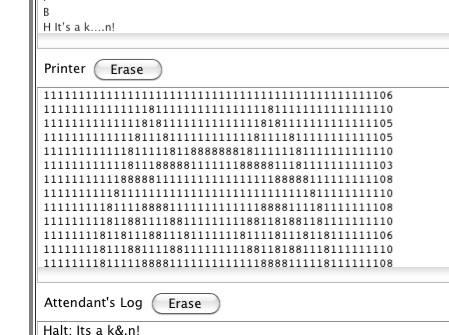 Click 'continue reading' for the punchcards, and you can try it yourself on the emulator Java applet!

Tez writes:
See how Ada saved the day (The Client Pt3)
Paste the following set of Virtual Analytical Engine punched cards into:
http://www.fourmilab.ch/babbage/websim/ex1.html
PS you need Java
PPS First click Clear, then Paste the cards, then click Start
N001 +00000000000000000000000000000000000000000000000009
N002 +1234567901234567901234567901234567901234567901234
N003 +1234567901234575679012345679012423456790123456790
N004 +1234567901234646456790123456790909012345679012345
N005 +1234567901235345756790123456797901312345679012345
N006 +1234567901242345686798765431312345686790123456790
N007 +1234567901242346543201234568765423464567901234567
N008 +1234567901320986790123456790123465432012345679012
N009 +1234567902012345679012345679012345679090123456790
N010 +1234567909012432090123456790124320901242345679012
N011 +1234567909020901243123456790209020209020123456790
N012 +1234567979090132012423456790901242346457567901234
N013 +1234567979020901243123456790209020209013123456790
N014 +1234567979012432090123456790124320901235345679012
N015 +1234567909012345679012345679012345679020123456790
N016 +1234567909012345679013209867901234567909012345679
N017 +1234567902012345679012432012345679012423456790123
N018 +1234567902012345679790131234645679012423456790123
N019 +1234567901312345679790131234645679013123456790123
N020 +1234567901242345679090202013123456797901234567901
N021 +1234567901242345679020901320123456797901234567901
N022 +1234567901235423456790123456790124312345679012345
N023 +1234567901234576534567901234568764567901234567901
N024 +1234567901234567909876543209875679012345679012345
N025 +1234567901234567901234567901234567901234567901234
*
L001
L002
P
*
L001
L003
P
*
L001
L004
P
*
L001
L005
P
*
L001
L006
P
*
L001
L007
P
*
L001
L008
P
*
L001
L009
P
*
L001
L010
P
*
L001
L011
P
*
L001
L012
P
*
L001
L013
P
*
L001
L014
P
*
L001
L015
P
*
L001
L016
P
*
L001
L017
P
*
L001
L018
P
*
L001
L019
P
*
L001
L020
P
*
L001
L021
P
*
L001
L022
P
*
L001
L023
P
*
L001
L024
P
*
L001
L025
P
B
H It's a k….n!