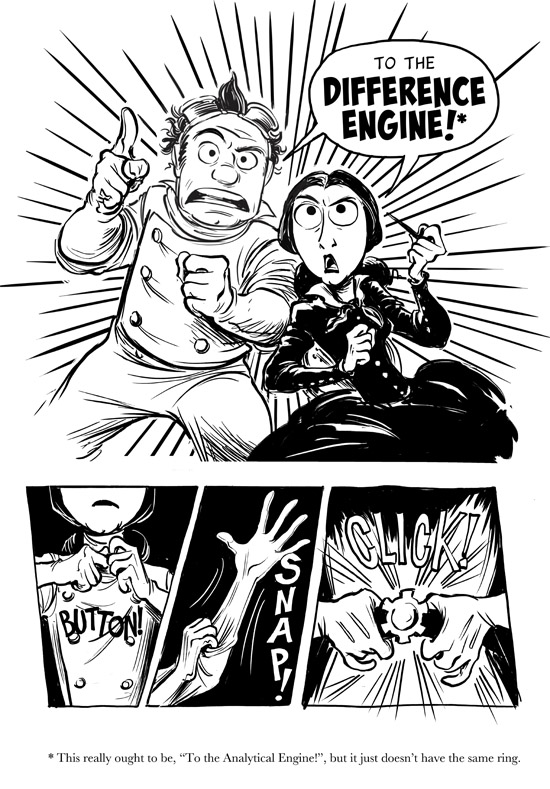 So the BOOK IS DONE!
Okay, done-ish. Mostly done! Approaching done parameters. As you can see, I'm currently working on covers, because they didn't like the stark white one with "No image available" on it as a post-modern exploration of 'coverness' over at Pantheon. Philistines!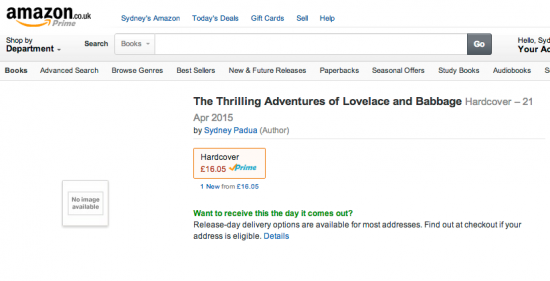 Dang that's freaky.
Within the yet-to-be-determined covers you will find… COMICS!
The long-absent and much-missed User Experience!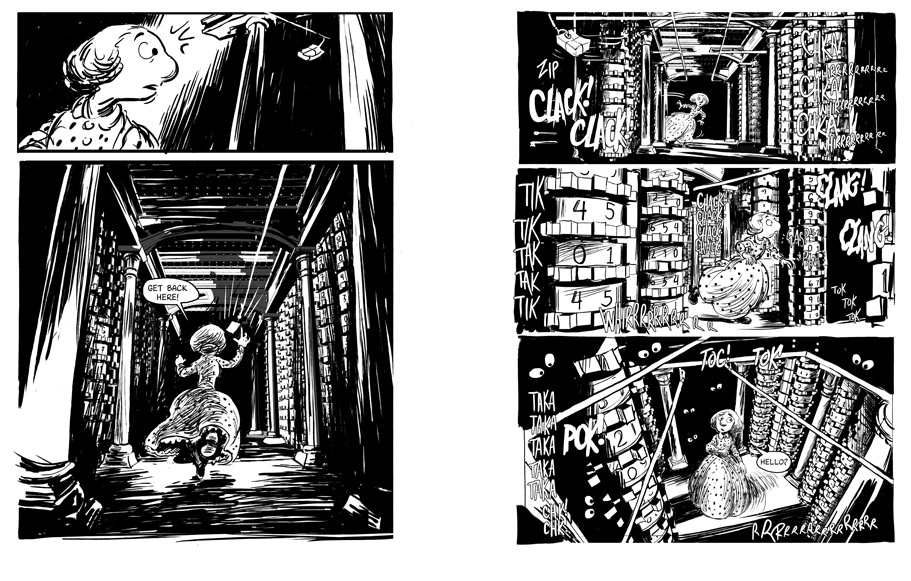 Millions of footnotes! Too many footnotes for Our Own Dear Queen!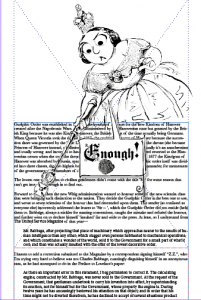 Also, something I spent a really ridiculous amount of time on..
ANALYTICAL…
ENGINE…
DIAGRAMS, BABY!!!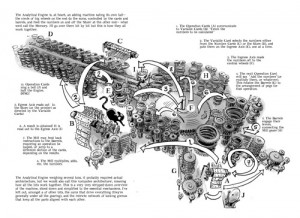 If I do say so myself the most complete diagrams of the Analytical Engine ever published, possibly, at least in a graphic novel? With cats in? WITH!!! as far as anyone I could badger inquire of knows, the first drawing of the whole thing as it might have looked, had it ever been built. And you people better read it because it took me bloody AGES and there WILL be a quiz.
Now, as for the bad news.. this is kind of agonising:

Soooo.. remember when I said it was over 400 pages? The bad news is that.. we lost The Organist. I know!  I burst into tears too!! The thing was it was getting to 145 pages with the endnotes and making a very awkward structure in the book, and promising never to be finished, at least not to my satisfaction and in time for my editors very, very extreme and bottomless patience to run out. I mean you can still read Organist right here on the website! Any time you like! For free! With simultaneous youtube concertina accompaniment! Please don't rouse an angry mob! We have hopes of putting out Organist with another long-form Lovelace and Babbage story as its own thing, assuming anyone reads the first book.
Well, that's the bad news. The good news is a bunch of new stuff, such as..
Attack of the Luddites!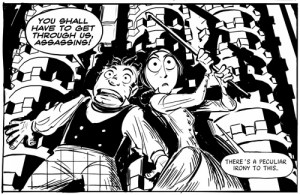 Special Guest Star George Boole!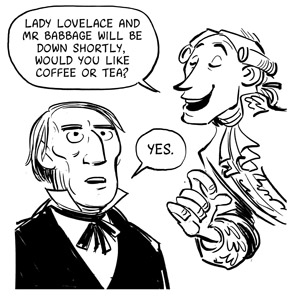 (just a little highly sophisticated Boole comedy for you there)
Also I did a whole Alice in Wonderland story just for YOU–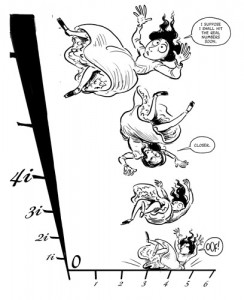 (okay just for ME, because I love dream sequences).
You can preorder from the mighty Amazon US, or UK; or hunt it down at your fine local purveyor of papery things.
ANYHOW..
*dusts hands*
I'll be back here on the blog again, now that I've fought my way out of the Abominable Quagmire Of Graphic Novels, from which few have ever returned! With tales of terror! and more primary documents that didn't make it into the book because they didn't want 600 pages of primary documents for some reason! and most of all comics!!!!