There is now a 'Shop' in the sidebar.  This will take you to zazzle.com, where you can have a gander at some Lovelace and Babbage base mercantilism.  The prototype I ordered came back looking surprisingly good (click for bigger), that's some impressive printing tech they have:
Closeup: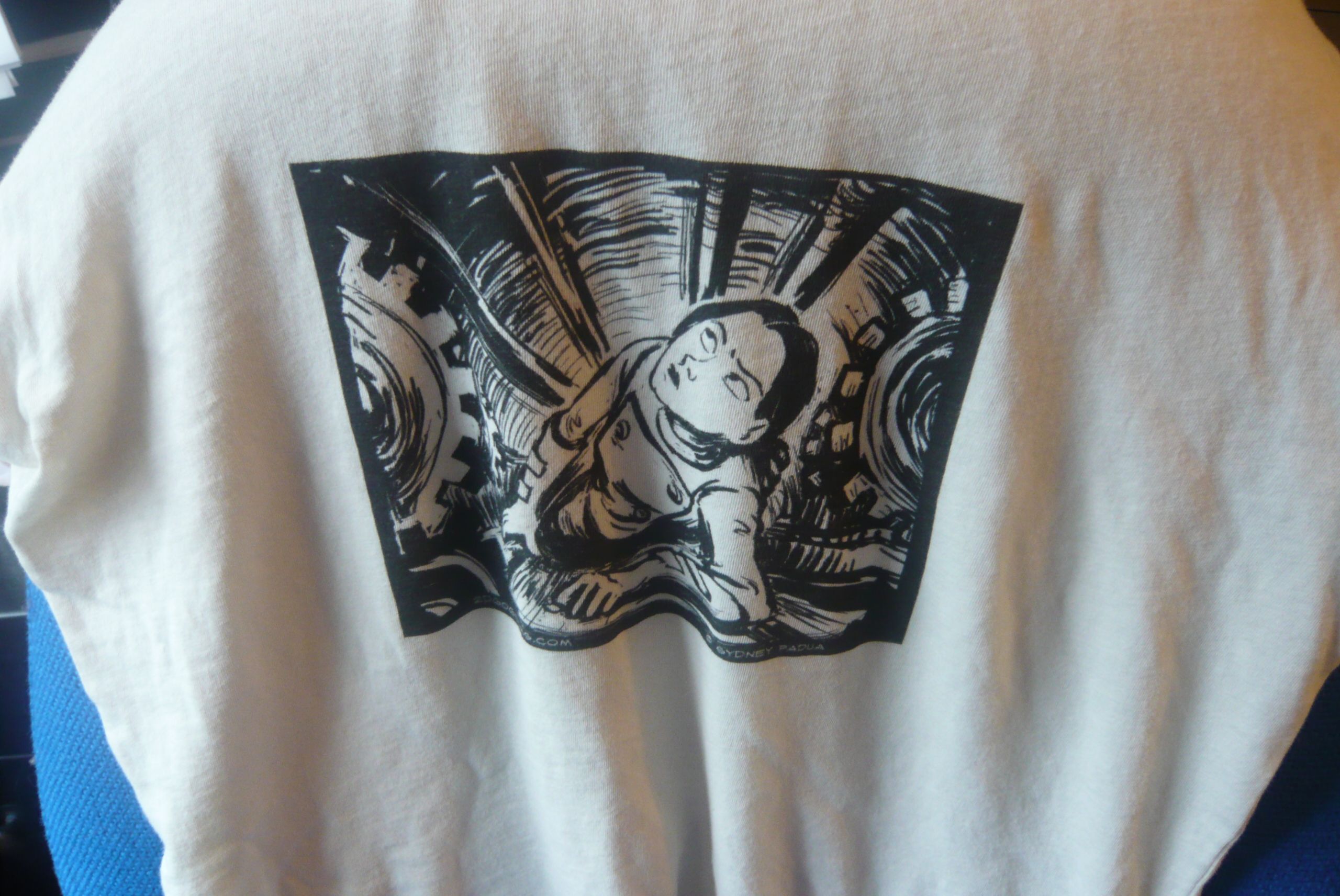 I made the image a bit bigger on the shirt in the version up in the shop.. you can mess with image sizes and locations and shirt styles yourself, it's pretty flexible and their software is amusing to play with (use the 'customize it' button on the bottom of the item panel).  There's a few other designs there– a Brunel one and the kind of crime-fighting pose one.  So.. pick up chicks!  Dazzle the blokes!  Raise eyebrows! Mystify your friends! The caveat emptor: the only one I've physically printed is the "Difference Tubes" on that off-white shirt; I'm assuming the quality will be the same for the other designs, as they're just as high rez.
As I can't let a post go without a Babbage fact: some of the ideas Babbage considered to fund the Difference Engine once the government bailed: writing a novel, and building a tic-tac-toe playing automaton, thus potentially building the first computer game before building the first computer. I shall soon have a report, with charts, for him, on whether he should try selling tshirts.
In other news, I've been shifting some stuff around the website and added some more background in a sort of about-pagey thing. Also, seem to have broken the sidebar which now bumps to the bottom on post-pages… I'm no Ada Lovelace, anyone know what's going on?