I know, I KNOW! This site is like half excuses, half actual content. If anyone is wondering what my lazy ass is doing instead of drawing comics.. I'm wrestling Giant Monsters all the live-long day– teaser trailer is out!
In grovelling recompense, I give you: Wallpapers!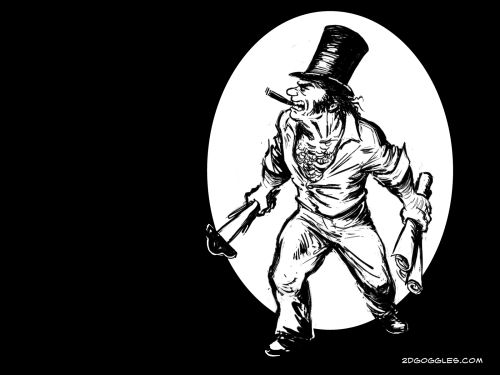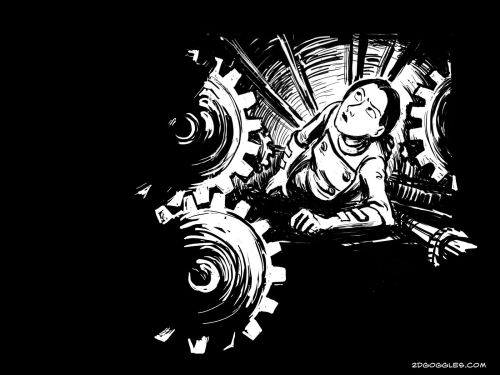 Click on any of those to pick them up in 3 sizes over at 2dgoggles drop.io spot. Babbage is in colour because I lurves him best.
Also, you wore me down… new Brunel tshirt! Click on the pic to go to the zazzle store (aside: preparing my report to Babbage as to whether he could have funded the Analytical Engine via tshirt sales. Short answer: no.)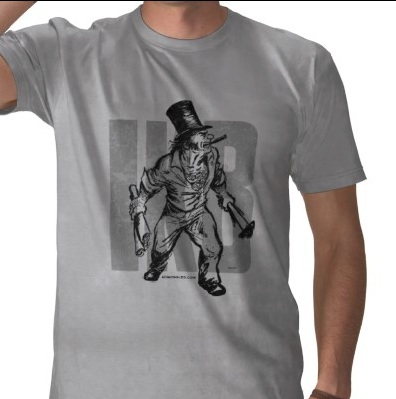 News, news… if you're in London on February 19th you can come watch me flail helplessly effortlessly spellbind a fascinated audience with a presentation on graphic storytelling; or better still, go catch one of the actually cool people at The Story, a one-day conference about stories and story-telling!
As you can see from the following chart, the organizers may have the FULLEST CONFIDENCE in my masterful, nay, guru-esque command of the story process: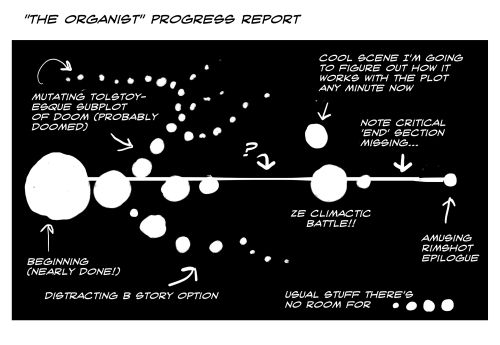 But a little thing like not having a plot will not stand in the way of progress here at 2dgoggles! Part 1 teaser: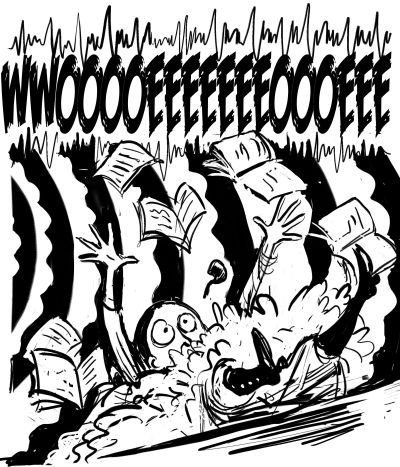 And, because it's been AGES without a Primary Document of Interest.. just to whet your appetite, spot Babbage in this Shocking Scene of Musical Violence! Note the check trousers why babbage why??! You think you know all about Babbage and street music? Oh, my friends, you have no idea…