Happy Ada Lovelace Day 2014!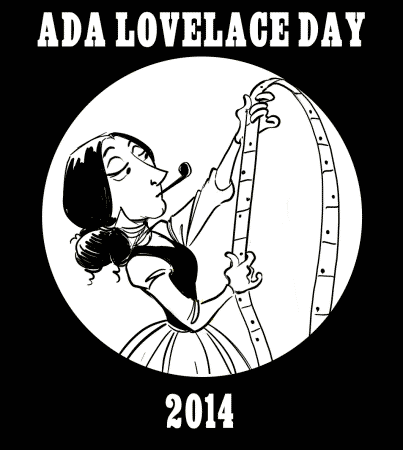 Happy Ada Lovelace Day people! Every day is Ada Lovelace Day here at 2dgoggles, if you're new to the site you're probably looking for Lovelace: The Origin! Which is a brisk introduction to Lovelace and what she's all about.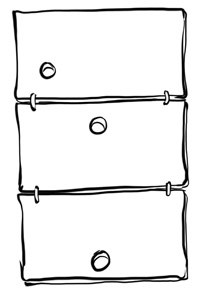 The FIRST thing I should say is that the gif above is totally wrong, the programming cards didn't go end-to-end like that but lengthwise like this– and had they existed would have been made of heavy card that would be a giant pain to animate. Seldom, I must say, have I felt closer or more sympathetic to Lady Lovelace than when spending months trying to get my head around, and then explain, Babbage's impossibly complicated machine! I have failed to make any great world-changing intellectual breakthroughs in the process however. Over the next few months I'll be putting a bunch of Analytical Engine stuff up so stay tuned for that. Also, comics!
Appropriate to the day, The Thrilling Adventures of Lovelace and Babbage has a cover!!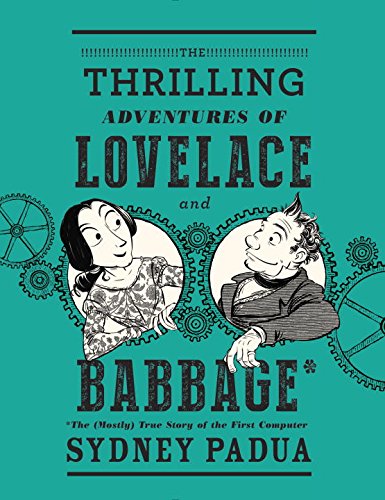 That links to the Amazon US site, should you care to preorder, and be astonished six months from now by a strange artifact appearing inexplicably in your mailbox. Ditto UK! Erm… the description still suggests the Book contains The Organist, which we unfortunately had to jettison to attain more lift. We'll get that fixed up!
Traditionally on Ada Day I provide some novel primary documents, so I hunted down a couple of women-in-STEM celebrations from days of yore.. first up, the Babbage-boosters at Mechanics Magazine have a shout-out to Lovelace in an 1851 Babbage retrospective:
(Lovelace wrote the notes anonymously, of course, but was outed by the Statistical Society in 1848, "with the permission of Lord Lovelace").
A positive roster of accomplished women from a speaker advocating for women's suffrage, 1852– early indeed, and accompanied by ambiguous 'laughter':
Do check out the ALD website and lively twitter hashtag for lots of articles and events on women in tech for the next day or two!
PS– I've had requests for a small version of the lovelace looping gif, here you go: