Happy Babbage's Birthday Everybody!
Happy (ever so slightly belated in the UK as I post this) Babbage's Birthday everyone! I know everyone's favourite part of the annual celebrations is the Numbers Banquet and the Parade of Algorithms, but for the TRUE MEANING of Babbage's Birthday you ought to rejoice in the Mechanism Sermon, herein…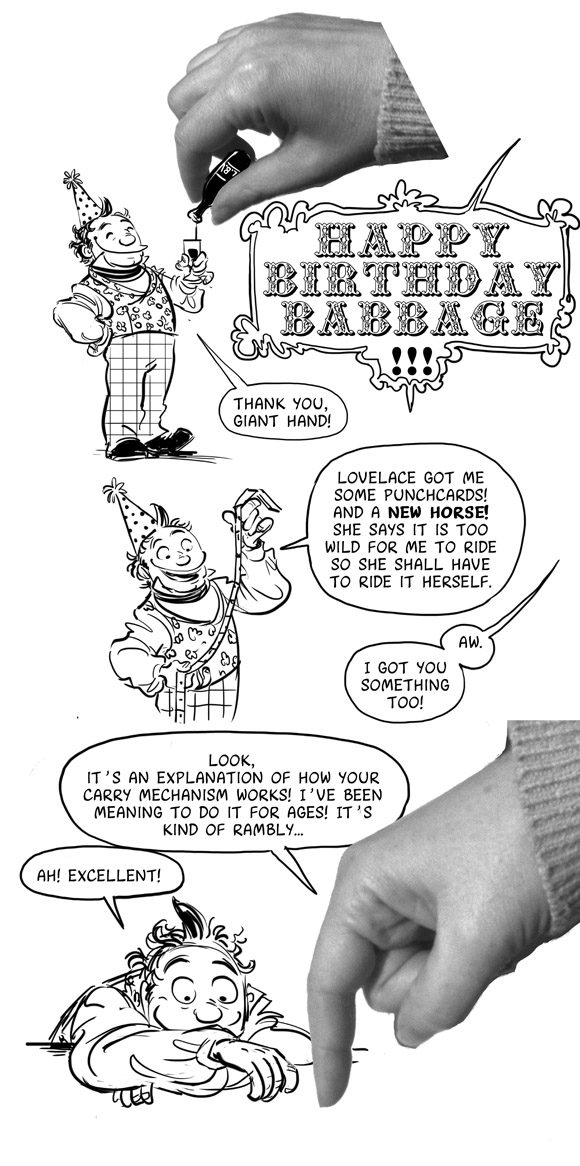 Sorry about the rambling, total lack of pedagogic structure, and my irritating squeaky voice! I did this for a thing but recalled I promised to explain how this thing worked like, a year ago.. anyways now you know what the lovely rippling arms on the back of the Engine do:
By the way the 'chack!' sound that it makes is the locks that click down to stop the wheels, that's the long grey wedge thing on screen right.