Shamelessly ripped off of the First Christmas card, 1843: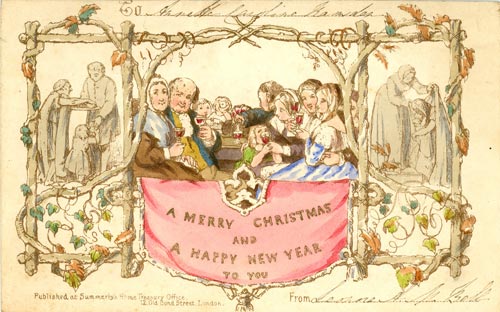 Brunel connection! The guy who drew the card, John Horsley, was Brunel's brother-in-law and close friend. He painted several portraits of him, this is the most Christmasy one on account of the red cheeks (of which Horsley seems to have been rather over-fond)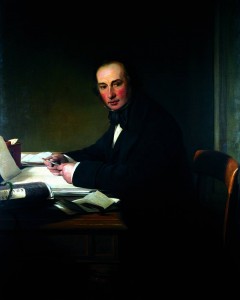 Babbage connection: the business brain behind the Christmas Card, Henry Cole, worked with Rowland Hill on the introduction of the Penny Post, of which Babbage claims to have been the inspirer (though historians of the postal variety dispute this).
Lovelace connection: None found. :(
This has been quite the year here at 2dgoggles, over which the shadowy, colossal form of The Book towers like a.. big.. towering.. thing… plagued by myriad frustrations… and capped by the Great Hard Drive Apocalypse of November 2012 (FAIL, Mayans, off by a month!). Fear not OF COURSE I had multiple backups are you CRAZY? In any event we are BACK IN BUSINESS and 2013 shall be the Year of The Comics.
I leave you with a spirited Seasonal Tune! Wait for the carol which even Babbage might approve of! Well, tolerate… happy holidays everyone!