Important Research Expedition
So in spite of (not) doing a steampunk comic, I don't actually know very much about it– I think I'm more of a steam-ironist (steam– iron..ha-HAH!)  So myself and my Associate undertook an important research expedition to White Mischief (?) Saturday night.  I think I've started my recovery about now.  Results: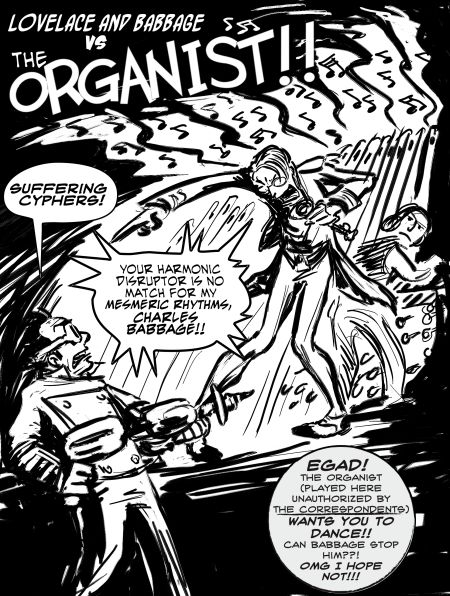 I'm pretty sure it's not cool to use actual people as Supervillains, even in an imaginary comic, so this might be a dead-end storywise.  Mind you these guys slayed, destroyed, annihilated the crowd on the craziest dance floor ever, which is pretty evil!   Plus it would make an amaaaaaaazing show-stopping musical number, should the theoretical comic become an imaginary movie.  Seriously:  The Correspondents.  If they are playing on the same continent as you, go see them!! The current vids don't sufficiently convey their mesmeric powers, just… trust me.  You'll be helpless in their evil clutches.
Other observations: this comic has to date paid nowhere NEAR enough attention to fashion.
Also, there was a Vampire Poet: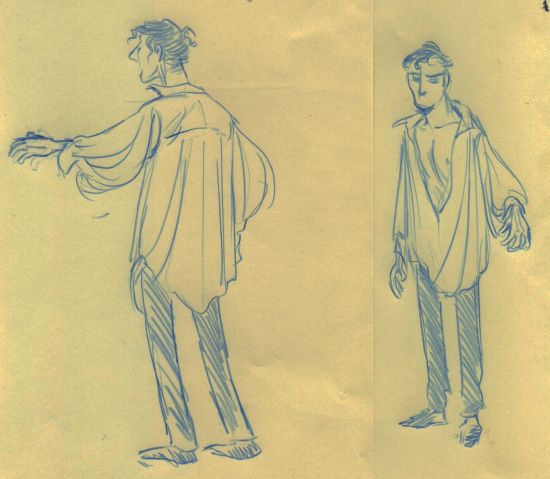 AND, Charles Babbage was there!! Or at least this guy who had the perfect waistcoat and build.. must make Babbage cuter: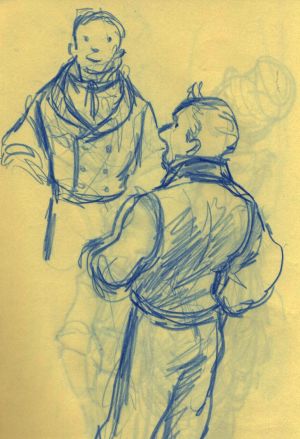 This concludes this report.