Interlude: Queen Victoria's VERY SECRET DIARY!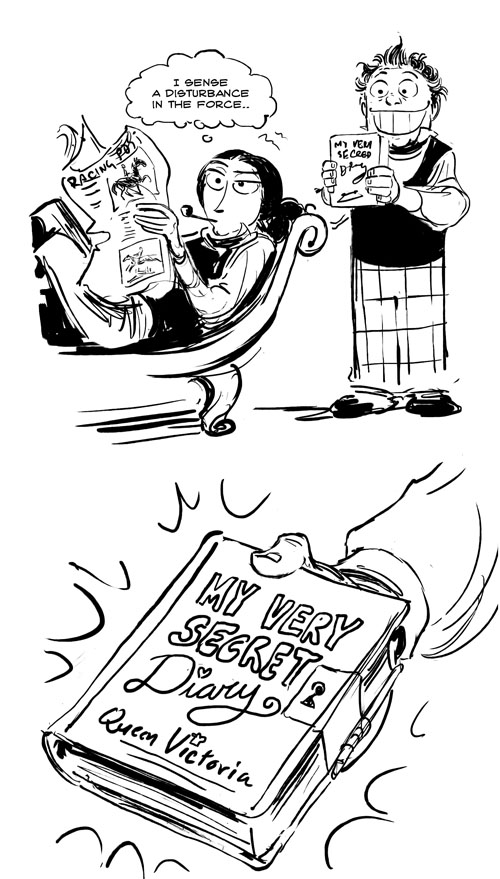 Just a quick squib of a comic in celebration of Queen Victoria's Diaries, online!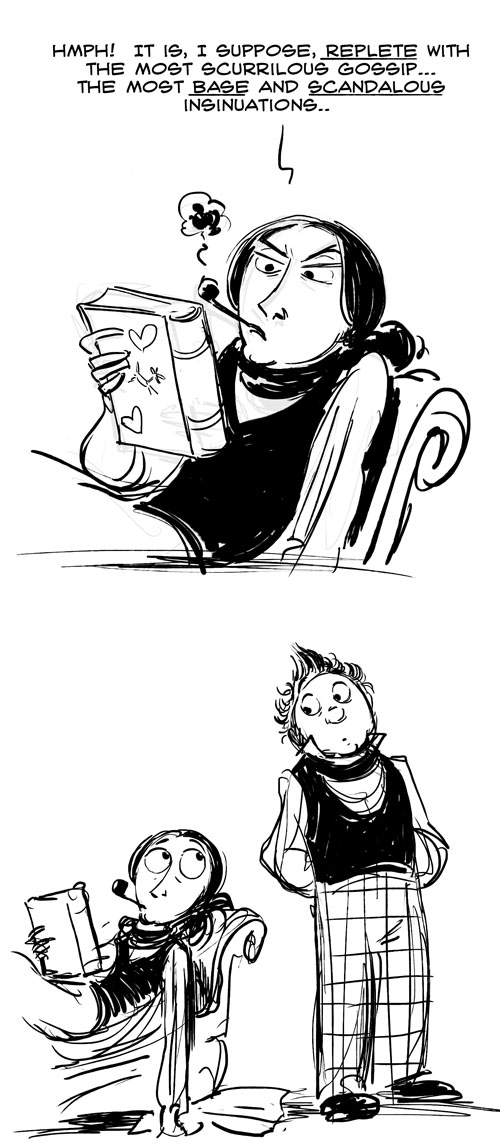 ALL TRUE! There could not possibly be a more typical Victorian document search result, I am in a position to tell you, than a Lovelace-shaped blank, and a nugget of Babbage comedy gold.
On the User Experience comic front, we are advancing slowly forward under heavy fire and strained coffee supply lines. Hang in there!