So I have approximately 47 items on my todo list marked URGENT!! and my inbox zero status is at inbox +63 so naturally it's time to mess around with tshirt designs!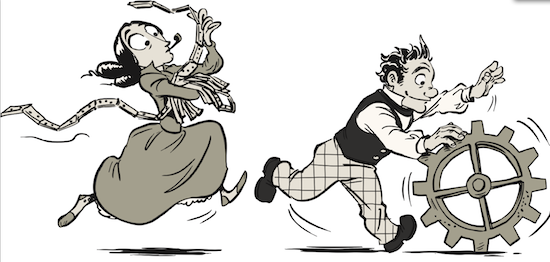 This year I'm doing something a bit different, I've always wanted to do a screenprint which is nicer but that takes, like, work and planning and stuff. Well wonders of the tech age, Teespring will apparently take care of the faff– IF and ONLY IF enough shirts are reserved. (EDITED TO ADD: We've already cleared the bar for printing so there WILL be tshirts!), Here they are: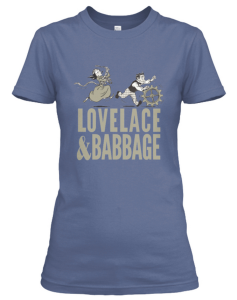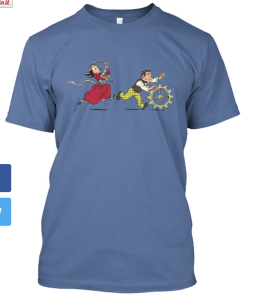 Both come in mens and womens cuts. Teespring doesn't do mugs but it does make a fine mug, you can grab one at Zazzle UK or Zazzle US: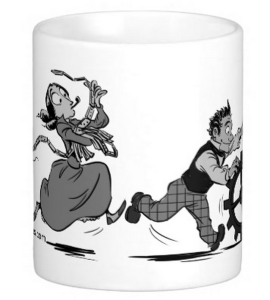 If you rejoice in living in Europe, it might be cheaper to go the ol' reliable zazzle route for the shirts on account of the shipping costs, depends on what options you pick.. you might want to compare. Zazzle version (it looks a bit duller than it would when printed:
>
Lovelace and Babbage by sydney_padua
See other Adalovelace T-Shirts
Lovelace and Babbage Color
by
sydney_padua
Create custom tshirts
using zazzle
Posting more in a couple of days! It's on my todo list!