London Launch at GOSH! Comics on April 30th!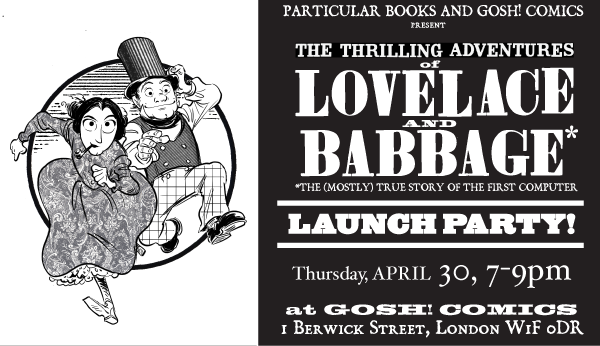 Come one come all! The UK launch and signing for The Thrilling Adventures, social event of the season, will be at GOSH! Comics, the fabulous chamber of wonders and consumer of wallets conveniently located in the middle of salubrious Soho. It shall be on Thursday April 30! It would be great to meet my loyal and patient readers so do come (also FREE BEER).
You may notice that there's been some heavy redecoration on the ol' website— still shifting furniture so let me know if you find any broken crockery or image links lying around. There will be many new offerings coming up, the first of which is the shiny EVENTS PAGE, so if you're not in London you can check out where I'll be when I'm not either at work or the pub.
So exciting!