Lovelace And Babbage Vs The Organist.. Finale!
You thought it would never happen! Its… Lovelace and Babbage vs The Organist! Part 11!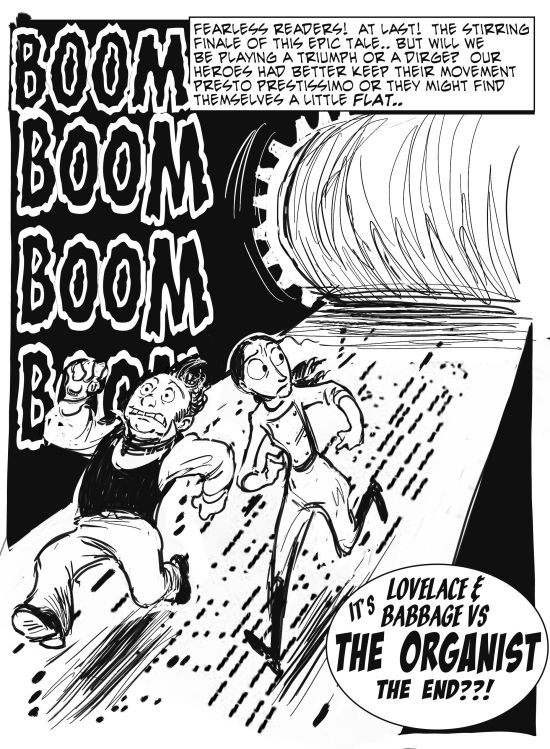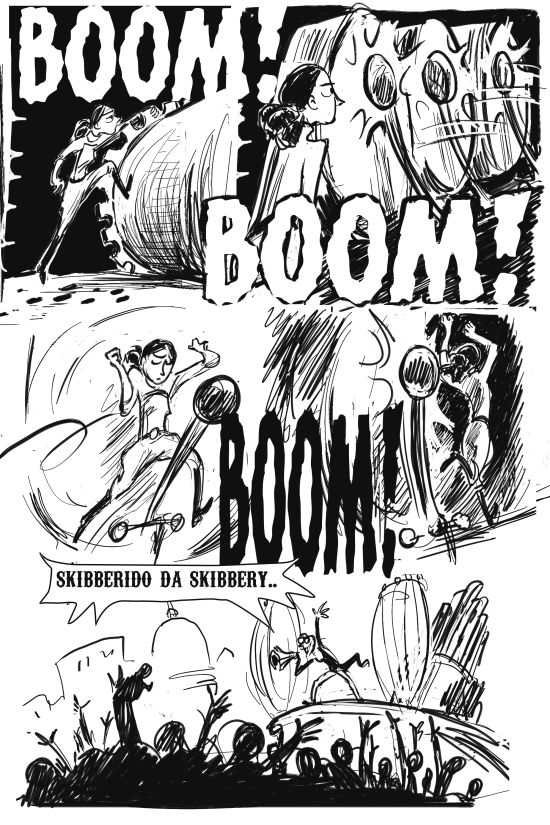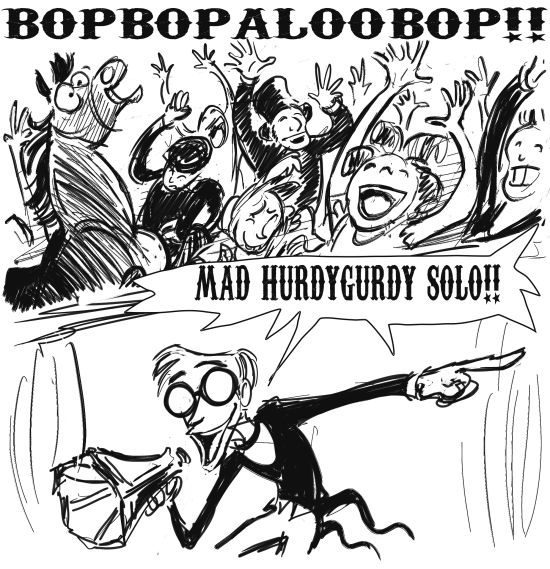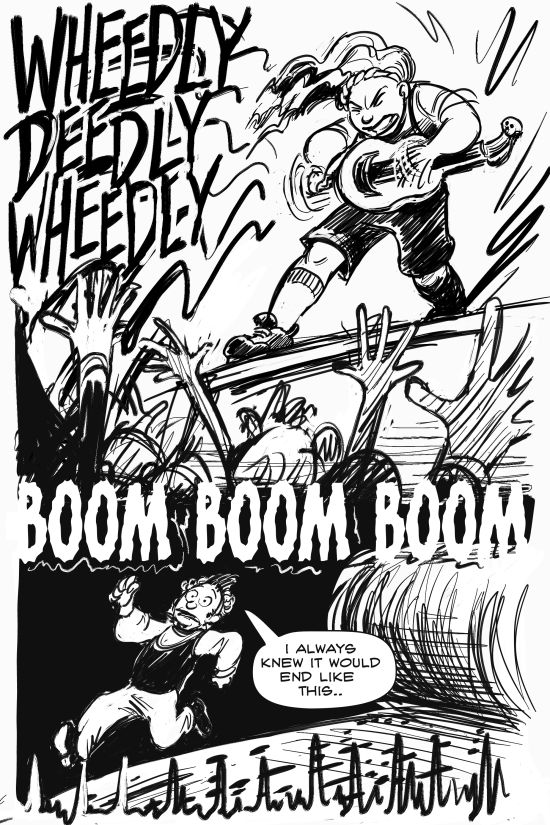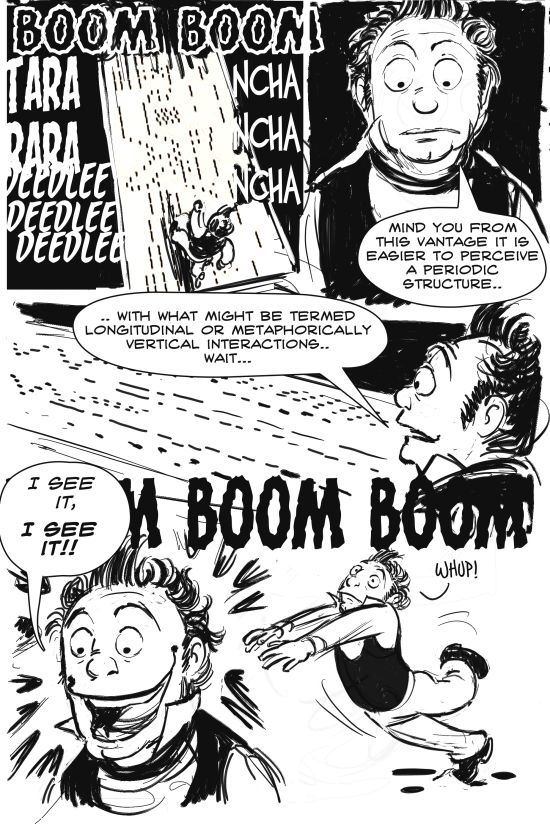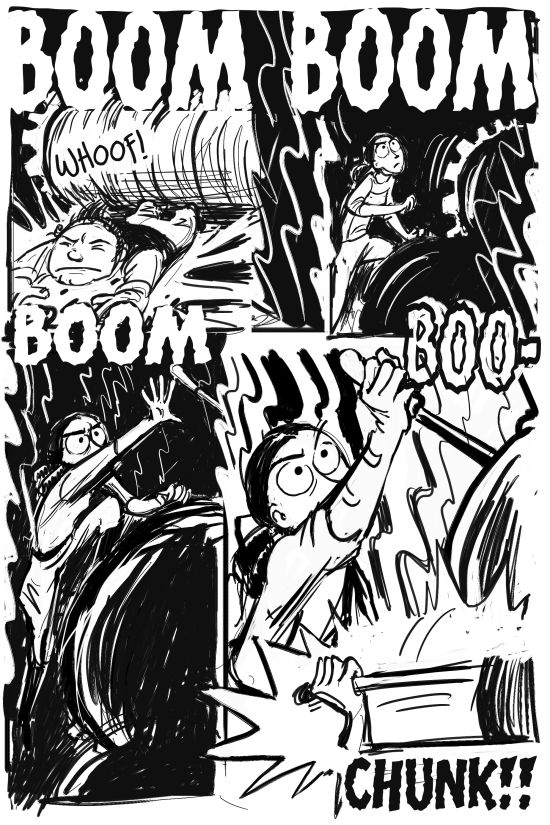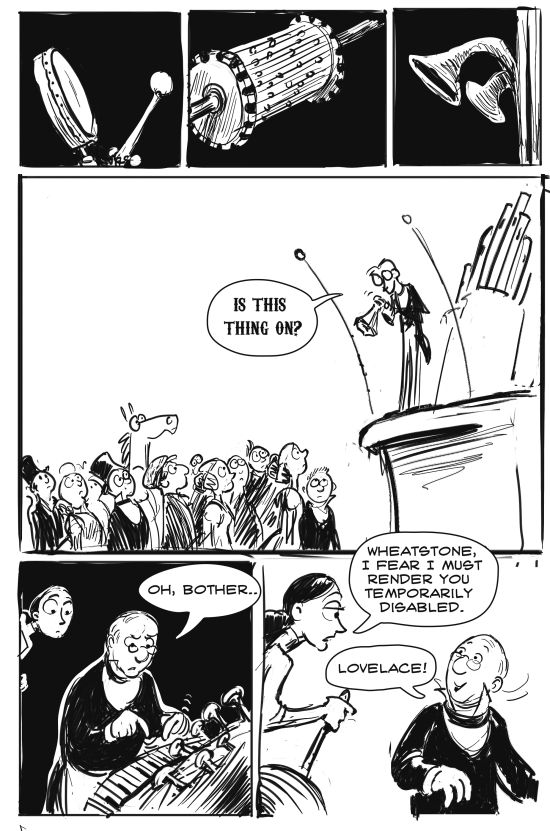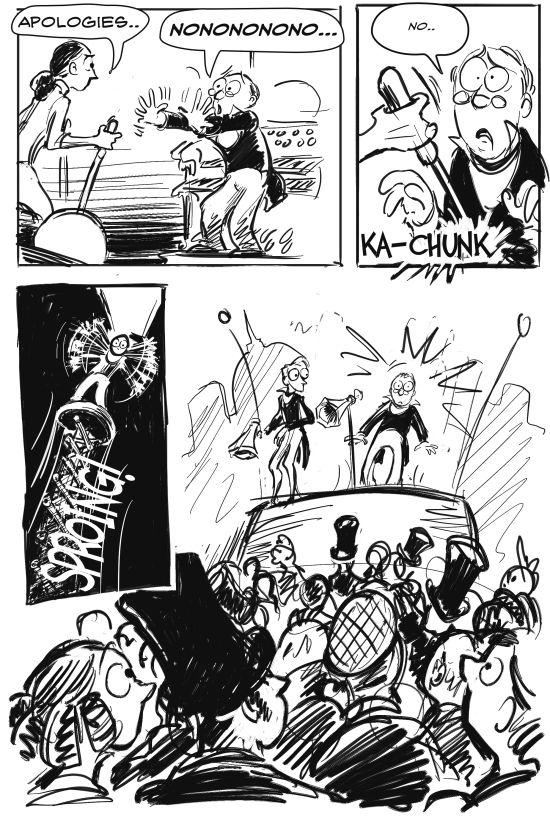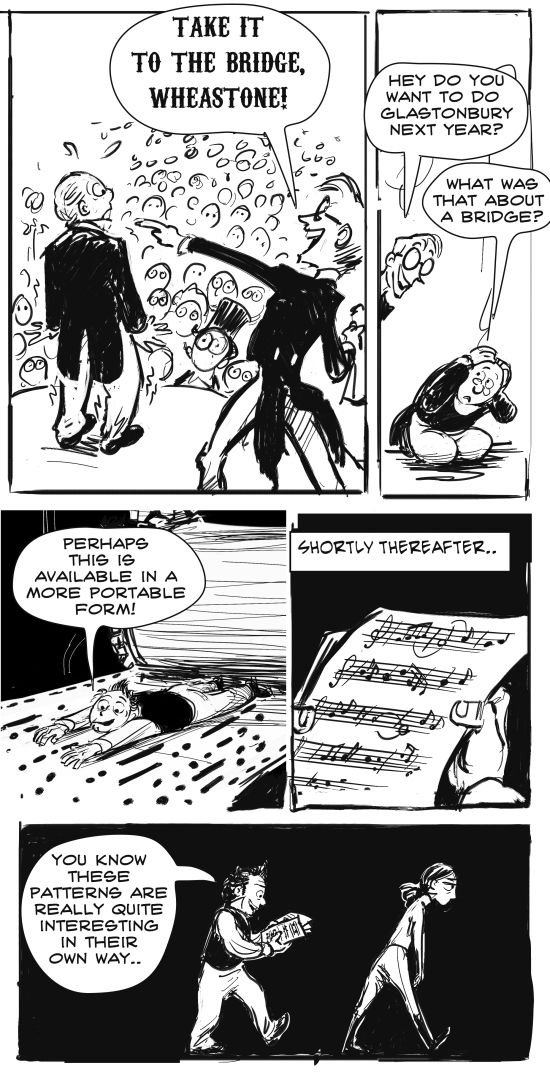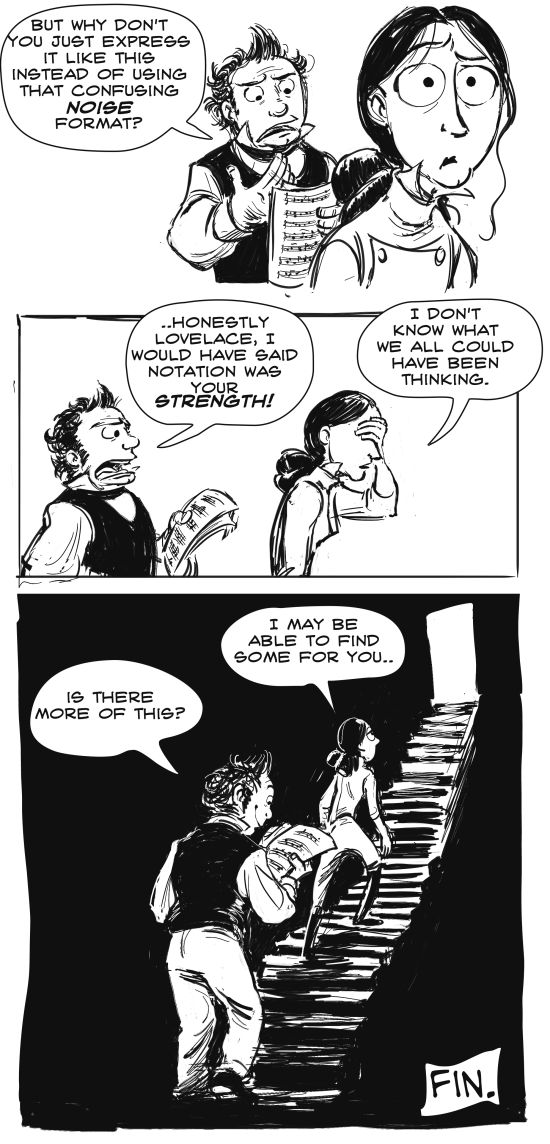 TA DA!! Notses:
— To those with deprived backgrounds: Dance Dance Revolution! The only way to navigate the punchcards of life:
— I love Wheatstone's fear of public speaking, though it's hard to find primary sources.. there is this charming excerpt:

— If you read a bit further in the article we are introduced to Wheatstone's Kaleidophone– the wavy poles flanking the stage of the Organist doing what would be a spectacular lightshow in the big-budget movie version. Here is a very thorough description of the kaleidophone— scroll down a bit– and its attendant toys– sorry for the hard-to-read site, there's not a whole lot of kaleidophone stuff out there and SHOCKINGLY, no video! I must get on this… anyways I offer giant kaleidophones as a concept for someone's next prog-rock prop.
— how villainous was Wheatstone? Check out his 'Enchanted Lyre' – actually a bit of a hoax (lyre.. hah!) as is very well explained in this excellent page on Wheatstone and his nefarious musical villainy. I feel I have seriously not done justice to Wheatstone in this story, so I shall have to bring him back!
— music bothered Babbage to such an extent that I will indulge in the harmless hobby of amateur post-mortem diagnosis and speculate that he suffered from amusia, like his contemporary Charles Lamb:
Yet rather than break the candid current of my confessions, I must avow to you, that I have received a great deal more pain than pleasure from this so cried-up faculty. I am constitutionally susceptible of noises. A carpenter's hammer, in a warm summer noon, will fret me into more than midsummer madness. But those unconnected, unset sounds are nothing to the measured malice of music. The ear is passive to those single strokes; willingly enduring stripes, while it hath no task to con. To music it cannot be passive. It will strive — mine at least will — 'spite of its inaptitude, to thread the maze; like an unskilled eye painfully poring upon hieroglyphics. I have sat through an Italian Opera, till, for sheer pain, and inexplicable anguish, I have rushed out into the noisiest places of the crowded streets, to solace myself with sounds, which I was not obliged to follow, and get rid of the distracting torment of endless, fruitless, barren attention!
— I'd like to give plenteous thanks to reader Samara Weiss for sending along the full PDF of the Journals of Lady Eastlake (available in Google Books in snippet view only in Europe due to the murky state of copyright I suppose, though the ever-brazen print-on-demand pirates entrepreneurs seem happy enough to first block the text, then slap a modern copyright date on, then hawk it for outrageous sums..). Anyways, where was I… Lady Eastlake! Somewhat tedious company, but her journals deliver the priceless information that Lady Lovelace was a 'plain, odd-looking woman' who harangues people about the rights of women. Lady Eastlake gets FIFTY cookies for observing at the end of a presumably unfun mathematical evening, "Babbage and not Byron should have been her father". :D!!!!
Lovelace seems, as usual, to have improved upon acquaintance– she seems to have been stiff and awkward with people she didn't know- anyways Lady Eastlake writes a few days later, "I was amused, after my observation, to find Babbage and herself the greatest friends."
I hope Lady Eastlake likes cookies because she gets another ten cookies for this fitting coda to The Organist, written after a concert:
"Even Mr. Babbage, who hates music, said that he felt something which he could not explain, which bothered him greatly of course as he likes to understand everything."
Thanks for your kind and patient attention, everyone! I'll follow up with a post-mortem next week..