Lovelace and Babbage Vs The Organist, Part 8
At long last! DANGER! INTRIGUE! CHARTS! It's Lovelace and Babbage Vs The Organist, Part 8!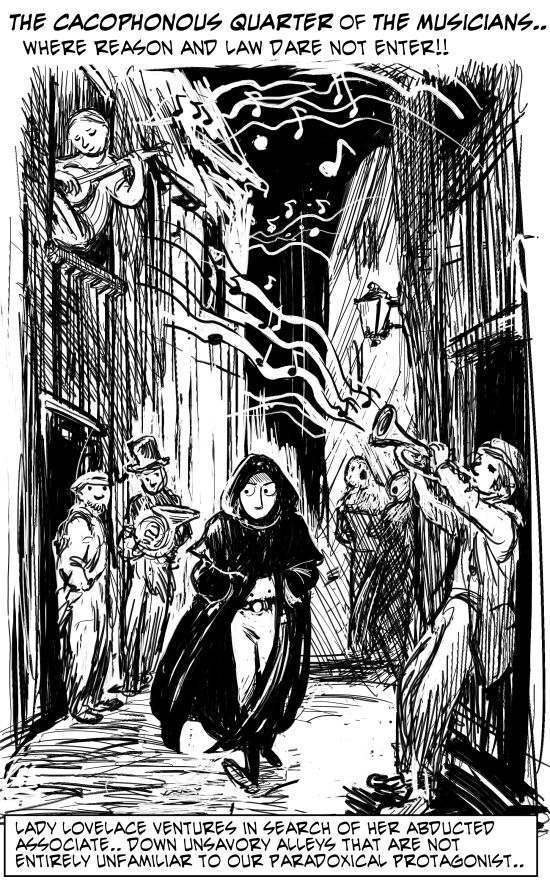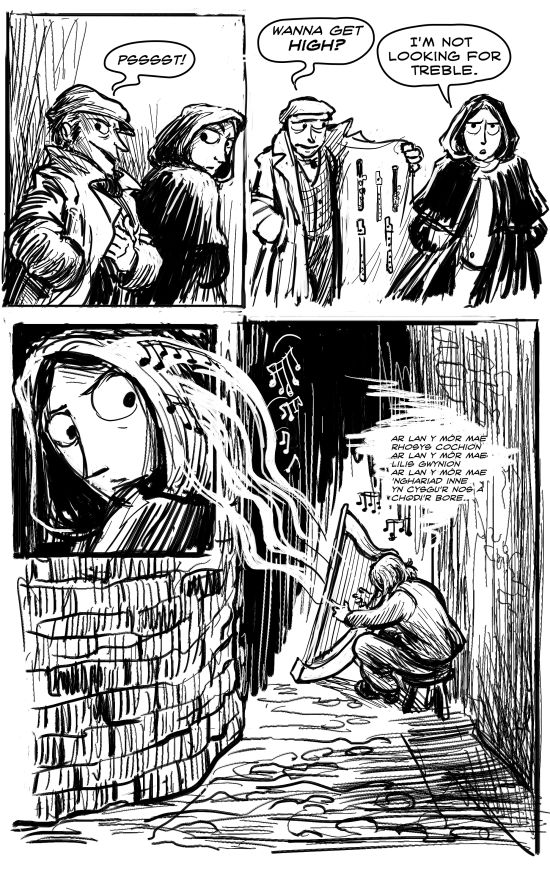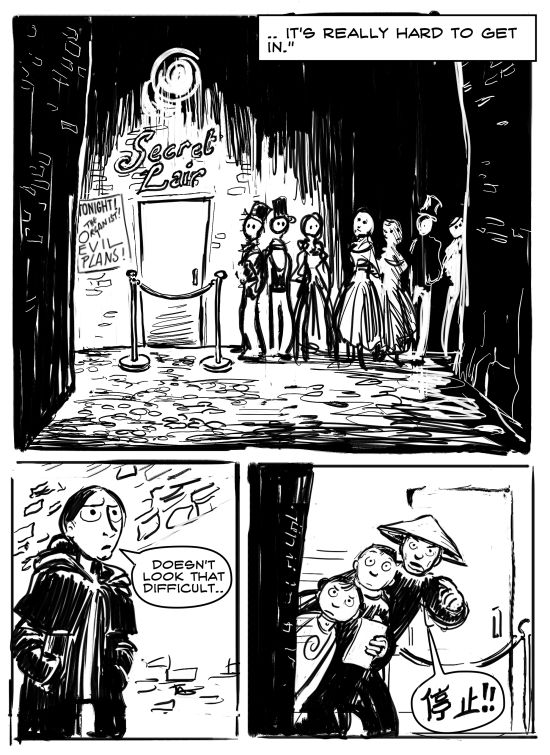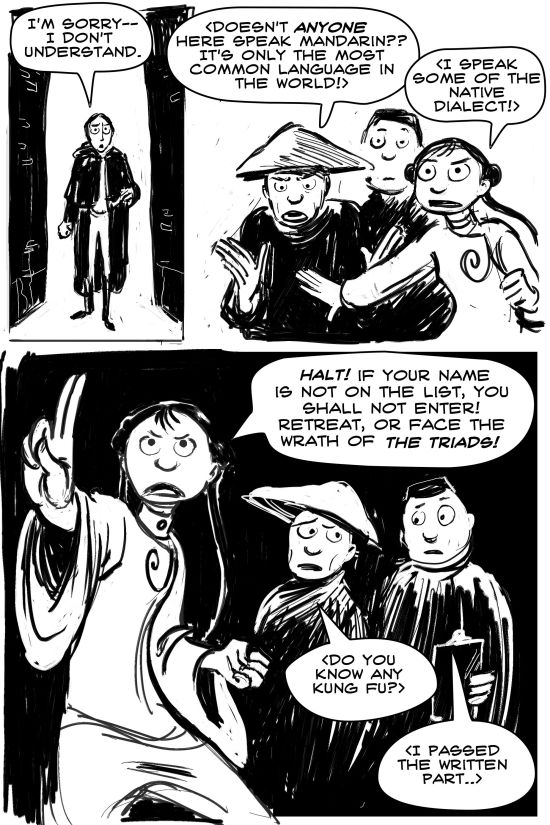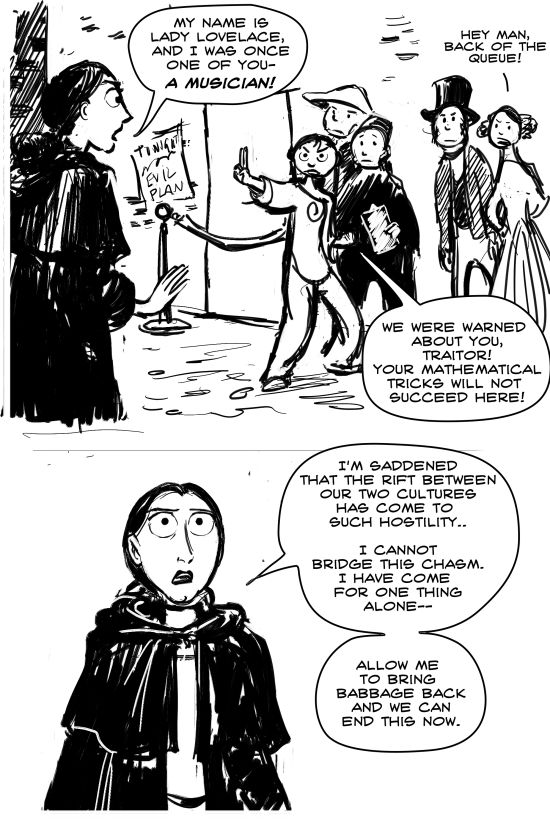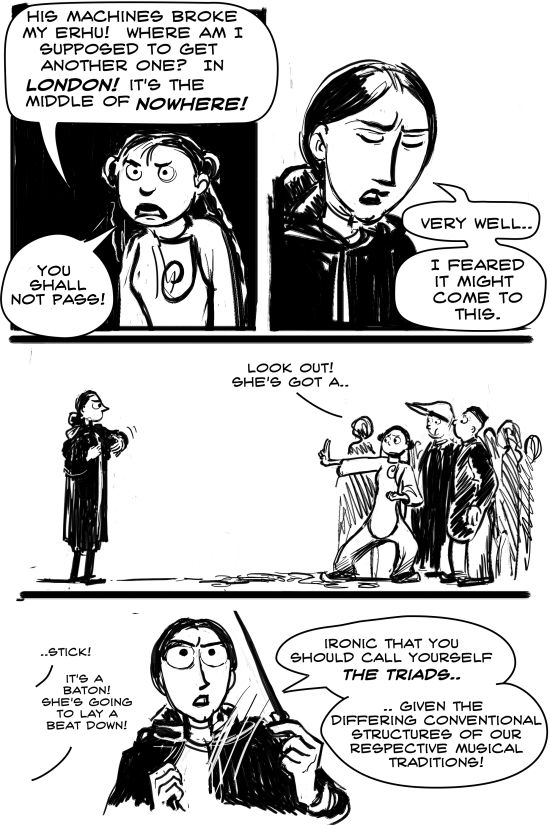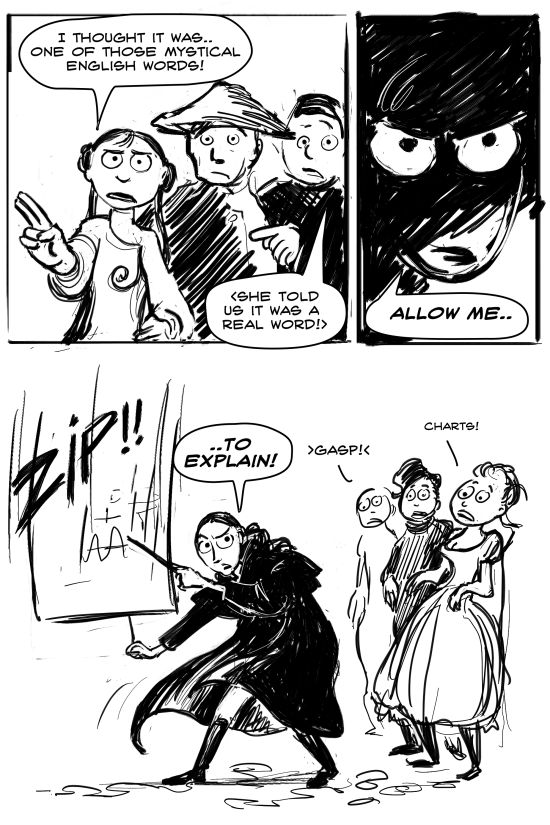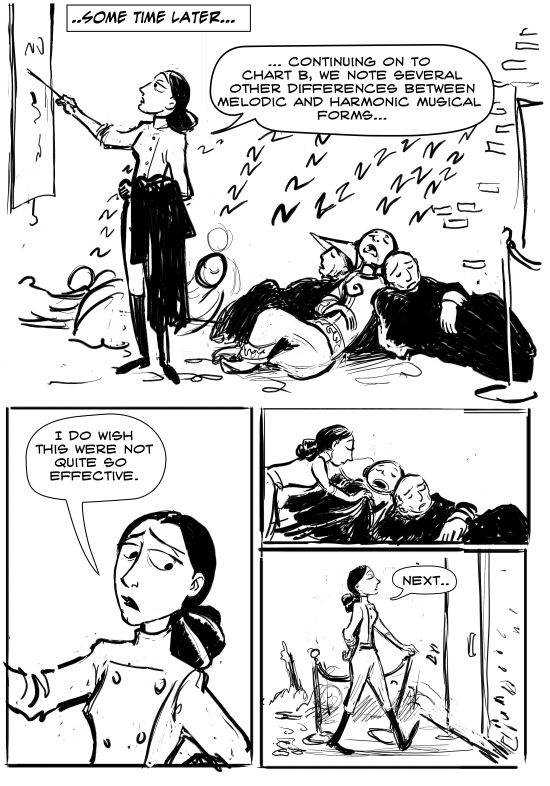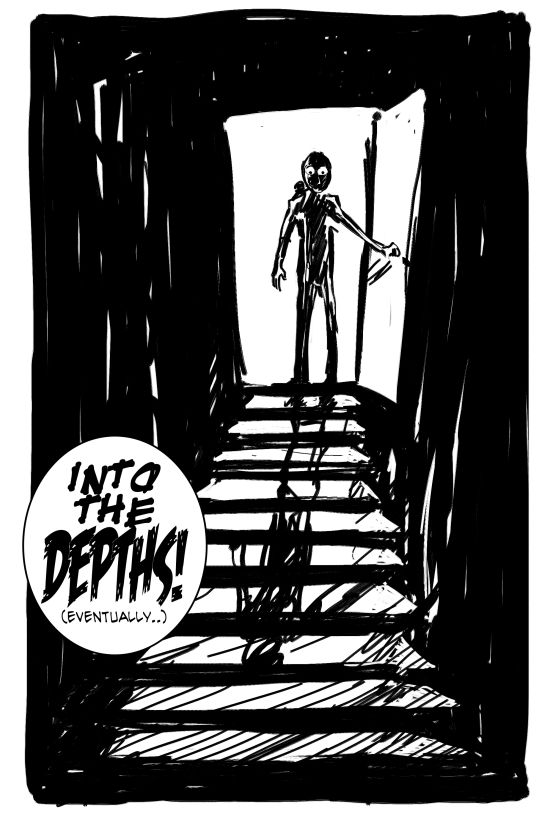 Just a few short notes for this one..
– John Thomas was a Welsh harp prodigy who was put through school by Lady Lovelace, so he did owe her (although the real one was 9 years old at the time).   He eventually became Harpist to the Queen!  Just one of those random facts I have to stuff into the comic somewhere.  Maybe this whole business is like 'Singin' In The Rain', where they were contractually obliged to turn a random bunch of 20 year old songs into a musical.
The song is Ar lan y mor, here's a restful moment for you and a nice change from the usual cacophony around here:
Lovelace herself was divided on whether to pursue the strand of music, or the strand of mathematics in her short and restless life.  The harp was her favorite instrument.
– Triads to appear in Chinese music but as it is heterophonic they're not characteristic.  Wikipedia:  allowing me to bullshit through my teeth since 2001! When the Triads appear you can play the following:
That's what you call an Enhanced Comic.
Really sorry about the long waits folks.. I figured when I was done the film (coming soon! as well as the US release for The Illusionist! ) I would be a buzzing bundle of energy but instead I crumpled into a heap a little bit.  I'm off to Denmark for a couple of weeks to teach at the Animation Workshop, which is a kind of animation retreat/monastery/spa so I expect to regain my Vital Magnetisms, as well as have some nice Danish beers and draw me some more comics!
ADDENDUM: The shady character is selling a mix of tin whistles and piccolos. Fun fact, I played the piccolo in Jr High Band, which is about as high as I got in my misspent youth.