Lovelace and Babbage Vs The Organist! pt 1
The wisest and best of men- nay, the wisest and best of their actions, may be made ridiculous by a person whose first object in life is a joke. Most unfortunately for Charles Babbage, I just so happen to be such a person.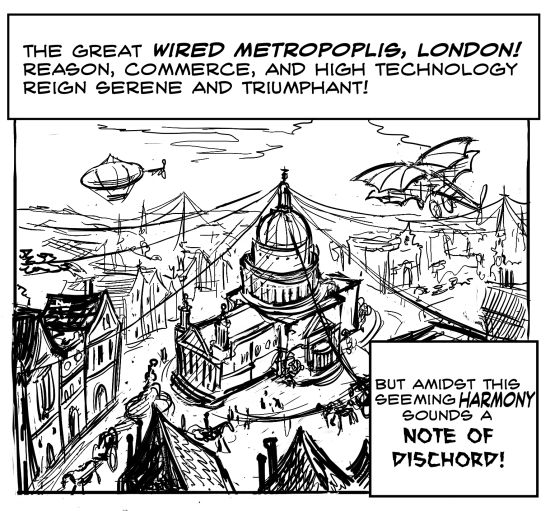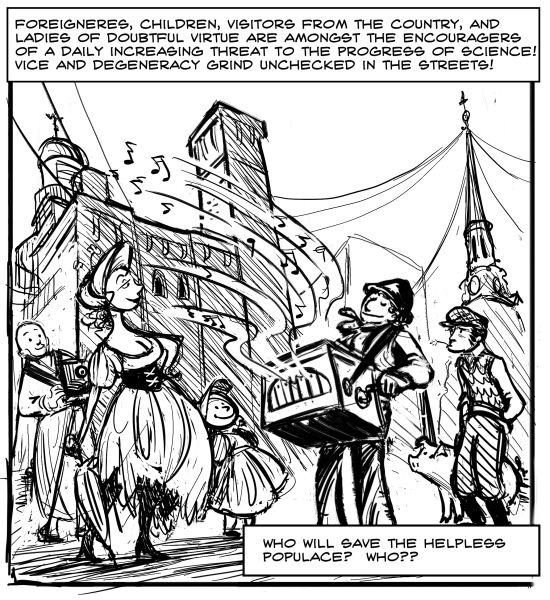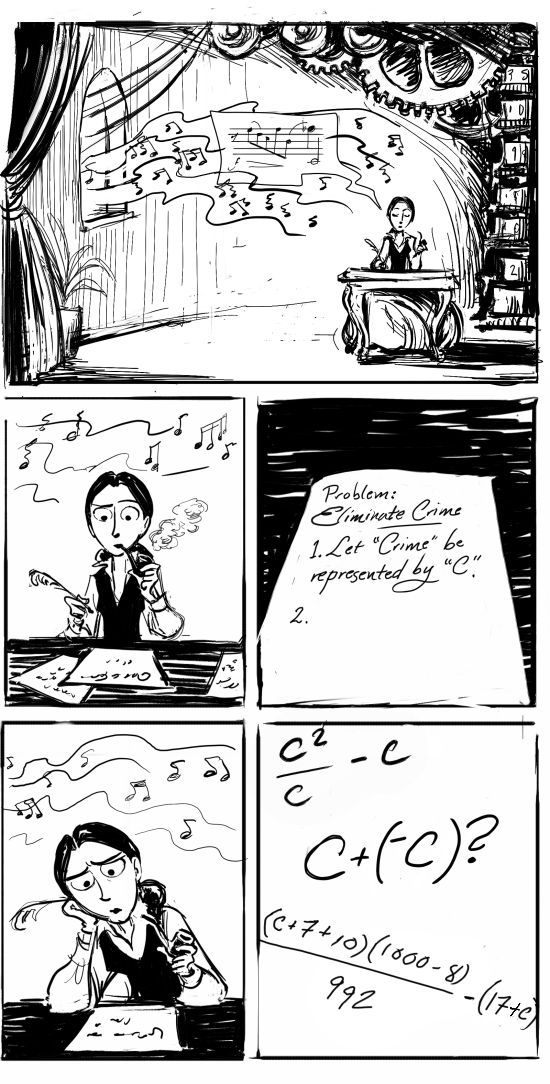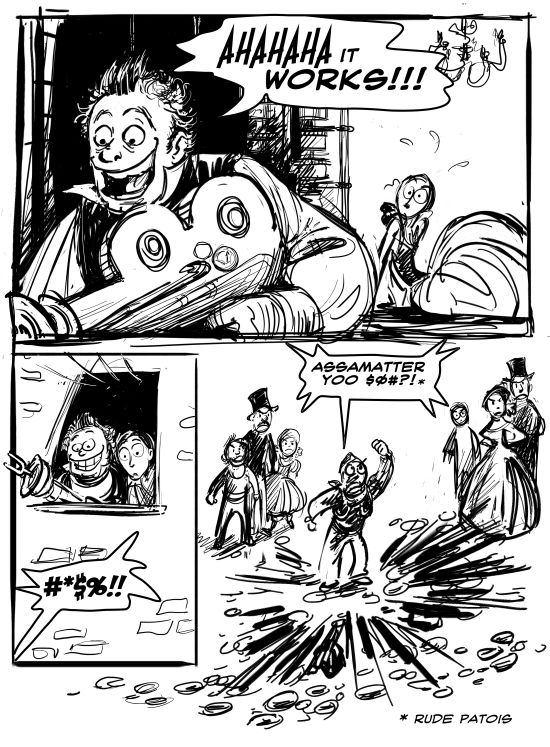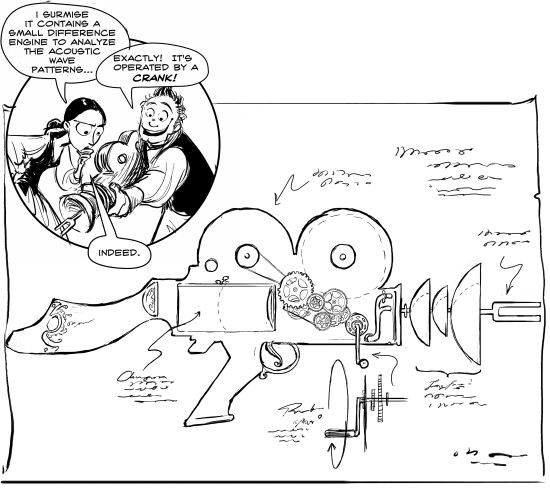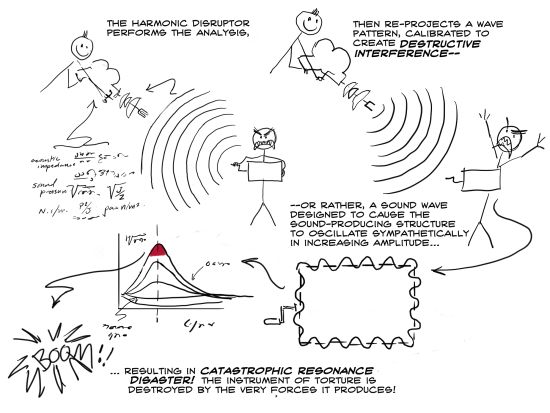 Nooooooootes!!
So, Charles Babbage, he hated musicians.
Man, I have so many primary documents to attest to this important historical fact, I don't even know where to start. I could demonstrate its ubiquity in popular culture, with a page from a random novel in which a Babbage-vs-organ-grinder skirmish comes with the stock report as a typical Times news story. I could verify this with a "Babbage" search of the Times archive between 1855 and 1870 (you'll have do DIY search, no permalink I'm afraid). Or maybe you'd like your notes in the form of dramatic verse? Or if you're hardcore you could read the anti-street-music pamphlet by the most aptly named Mr MegaBass, "Street Music in the Metropolis", featuring the immortal lines:
"… we could scarcely vote for inflicting on [Mr Babbage] the smallest punishment, if he were with his own hands to hang a street musician every day."
Although that might be going a little far, basically the problem with street music could be summed up by this:
Fear not, upcoming episodes will feature extensive documentation of the legal, parliamentary, and popular-press coverage of Charles Babbage vs the street musicians.
.
The Encouragers of Street Music, and the Rude Patois by the way can be found, of course, in Babbage's autobiography. The wires visible in the establishing shots are from Babbage's vision of messaging zip-lines as described in his Economy of Machines and Manufactures:

"Perhaps if the steeples of churches, properly selected, were made use of, connecting them by a few intermediate stations with some great central building, as, for instance, with the top of St Paul's; and if a similar apparatus were placed on the top of each steeple, with a man to work it during the day, it might be possible to diminish the expense of the two-penny post, and make deliveries every half hour over the greater part of the metropolis."
Moving along…
The Harmonic Disruptor would TOTALLY WORK– I ran the idea past an actual acoustical engineer and he said 'Sure it would', and if you remove the irrelevant pitch information from the way he said it I'm going to take it as a full endorsement.   Destructive interference is why when you wear noise-cancelling headphones, your skull explodes. Man there's so many great sciency claptrap words in acoustics! Of course the first thing you're wondering if it would be able to produce a wave of sufficient pressure; if I had supplied further diagrams this would obviously not be an issue as the Disruptor is furnished with sympathetically vibrating grids. The reel-to-reel punchcard system I guess comes from the fact that I'm ancient obsolete mature enough to have edited my student films with tape on a movieola; the whole punchcard thing puts me irrestistibly in mind of our vanishing friend celluloid film.
Here's a famous resonance disaster for you:
And finally: I'm sure someone in the comments can identify the very slightly modified lengthy equation for the elimination of C in Lovelace's notes. First person gets.. uh.. the satisfaction of knowing obscure math jokes!
Millions of thanks by the way to everyone who comments. I know I'm not very good at prompt replies but I'm here for the glory warm fuzzies. And the jokes.