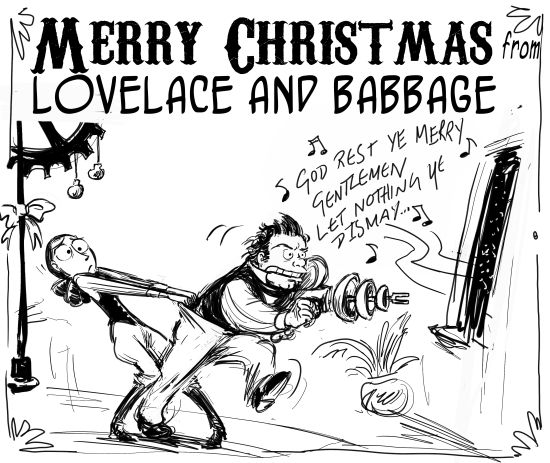 Happy whatever-seasonal-celebrations you celebrate from 2dgoggles Amalgamated Comics Industries! I drew up this gag and then went looking for a nice Primary Document to wrap up as a present for the readers, when what should I find but this about Scottish Yuletide traditions:
Is there not one of my gags those danged Victorians won't steal! Good lord. That's the best Babbage/Christmas thing I could find, unless you count that time Babbage got naked on Christmas but that's not quite the tone I'm looking to set (a 'screw loose' you say Babbage..).
So I'll leave you with a a festive Difference Engine reference from 1867:

Happy holidays all and hope to have the next episode up soonish!