A couple of weeks ago I made a quick impromptu trip up to the town of Macclesfield, just south of Manchester. I went to see this: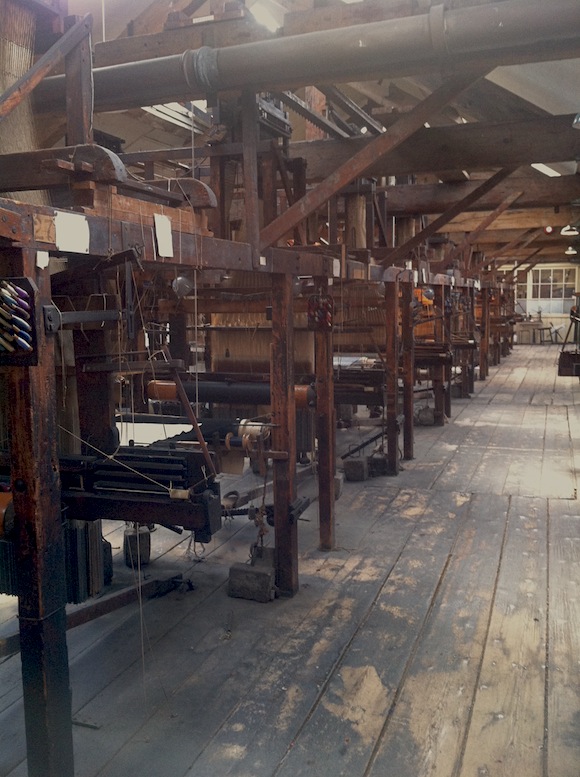 Now that's an actual punchycard room! It's the Paradise Silk Mills, which is more than worth a visit, if you're nearby (call first though, their opening hours are brief). Those are some of the 26 beautiful Jacquard looms, they worked away there for a hundred years up until the 1930s.  They all still work, though very slowly– a couple of inches a day! Because it's hard to get someone to stand and push them back and forth these days.. More punchcards, this is an all-automatic modernish one: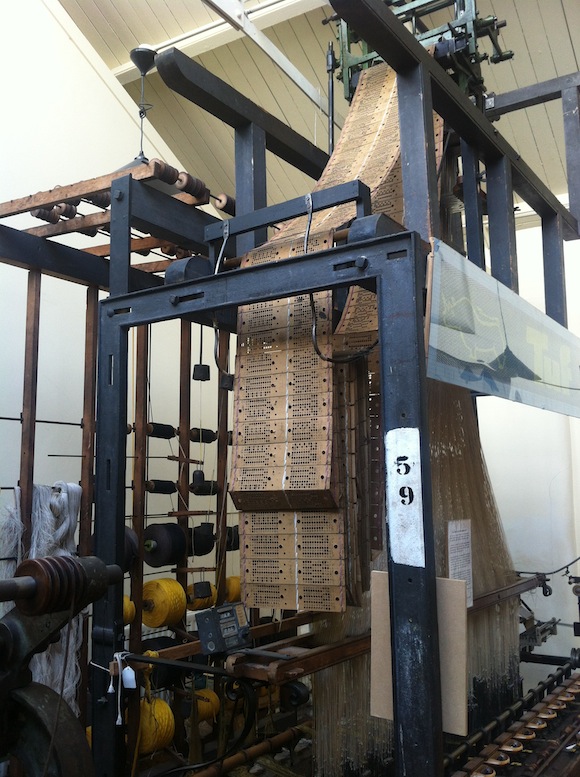 (you can see a mechanical card one working here, which is pretty speedy, but nowadays they've done away with the cards all together, and go straight from the computer, they go like the very Dickens)
I was almost as fascinated by the machines used to punch the cards as the looms themselves- this marvellous thing is a 'piano-type' puncher. The treadle moves the card forward and you read the pattern of the sheet, and use the keyboard to punch it in, one line at a time. The spacing of the holes is called the 'pitch', you can 'tune' the puncher to the 'pitch' of the particular looms, this one is tuned to Macclesfield pitch of course: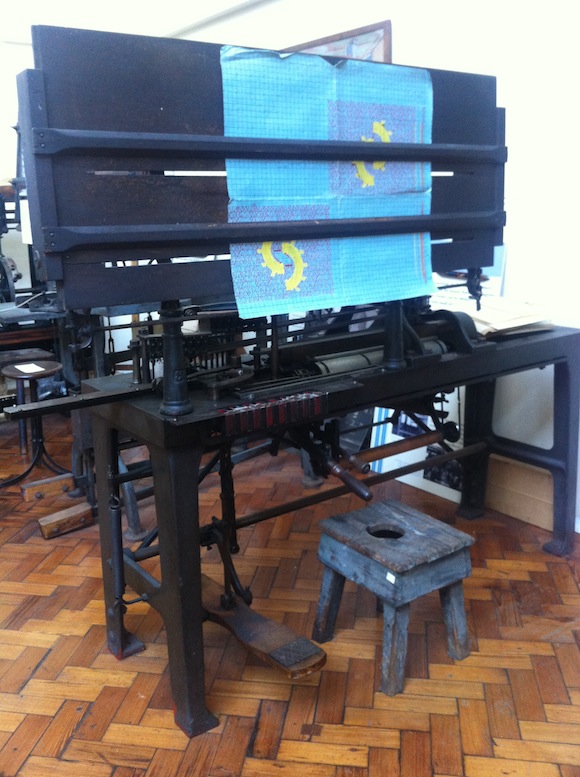 They also had this fancy thing for lacing together the cards!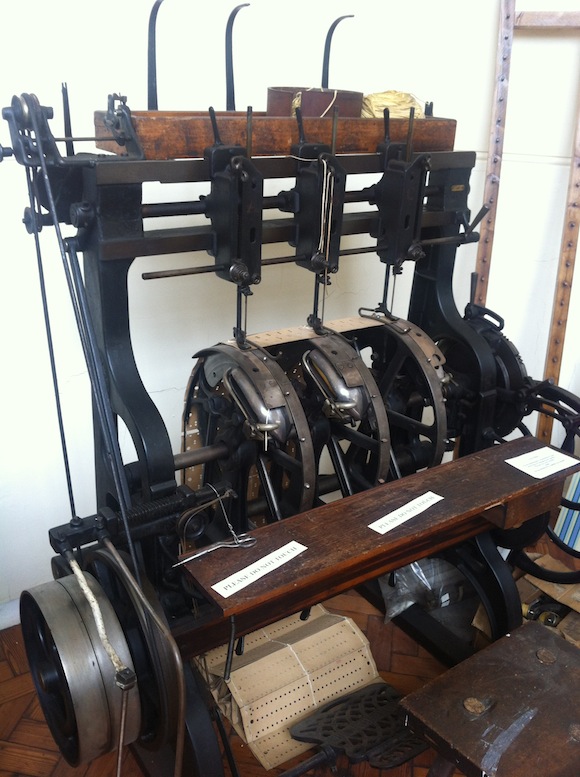 In the mill itself, there was a separate room for the designer and the puncher, with skylights, lovely space– you can see the piano punch in the background: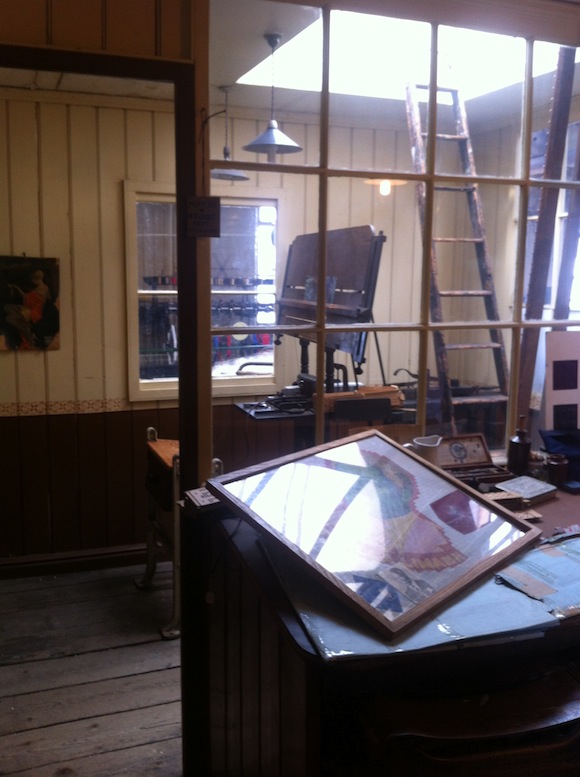 There were no cats! But it was impossible not to imagine Lovelace in her own elegant skylit programming room, up there at the very top of the engine… Of course she would need something much more elaborate! The stops are all her shortcuts naturally.