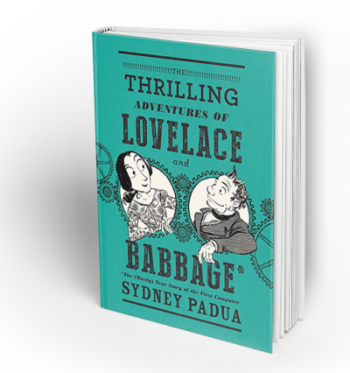 Lovelace and Babbage is now an Eisner-Nominated graphic novel! A cornucopia of comics and a feast of footnotes!
"…a must-have for anyone who enjoys getting lost in a story as brilliant in execution as conception… permeated by delightful illustrations, obsessive foot- and endnotes, and a spirit of genuine inventiveness, it's an early candidate for the year's best."
Publishers Weekly (Starred Review)
Today (assuming I write this post quickly enough, Greenwich Mean Time) is the one-year anniversary of the publication of The Thrilling Adventures of Lovelace and Babbage. So it is extra-gobsmackingly amazing to be able to announce that is has been nominated for two Eisner Awards: Best New Graphic Album and Best Writer/Artist. It's fairly obvious…
Read More
THE ANALYTICAL ENGINE: HOW IT WORKS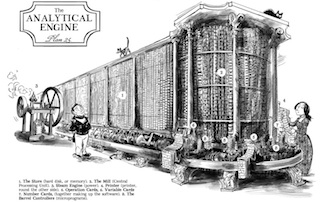 Curious about the mysterious, marvellous Analytical Engine? An animated explanation here.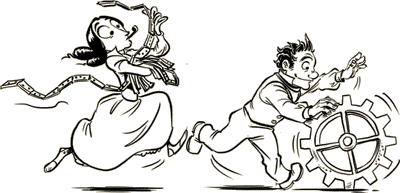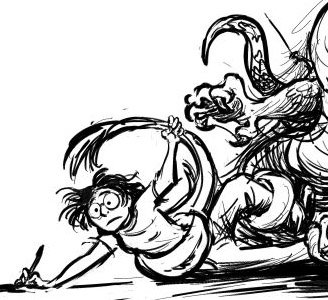 Sydney Padua is a animator and insufferable know-it-all, generally employed in making giant monsters appear to be attacking people in movies. She started drawing comics by accident and is still trying to figure out how to stop.