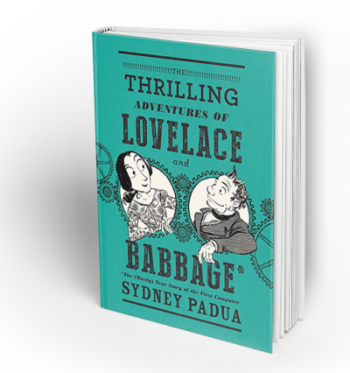 Lovelace and Babbage is now an Eisner-Nominated graphic novel! A cornucopia of comics and a feast of footnotes!
"…a must-have for anyone who enjoys getting lost in a story as brilliant in execution as conception… permeated by delightful illustrations, obsessive foot- and endnotes, and a spirit of genuine inventiveness, it's an early candidate for the year's best."
Publishers Weekly (Starred Review)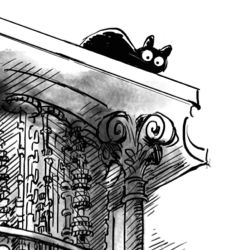 Greetings long-suffering readers (and new soon-to-be-sufferers)! If you have been feeling deprived of Lovelace & Babbage news for lo these many months, rejoice! as you are in fact soon to find yourself heartily sick of this comic Graphic Novel. Over the next couple of weeks I find myself in little short of a Media Blitz quite enough…
Read More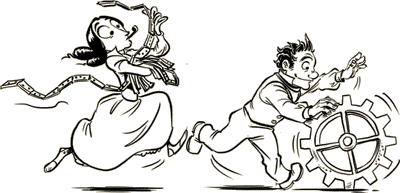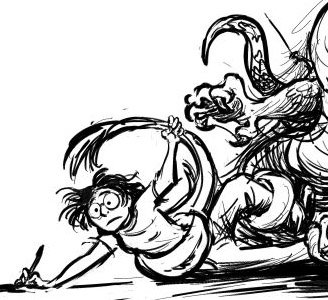 Sydney Padua is a animator and insufferable know-it-all, generally employed in making giant monsters appear to be attacking people in movies. She started drawing comics by accident and is still trying to figure out how to stop.