Spinny Beachball, Turny Hourglass, Immobile Progress Bar, Whatever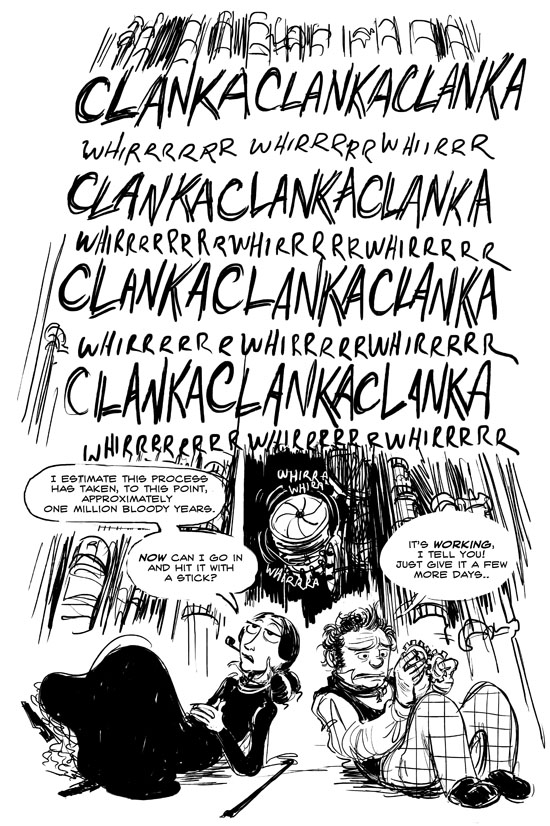 Folks, folks. I know. I'm really really sorry. There is stuff going on, and things, whereof which presently I can't speak, therefore I must remain silent. We here at 2dgoggles Emalgamated Comics Industries are in what you might term a state of flux.
Hoping to have more comics happening soon! In the meantime, being a woman-type thing I'm evidently meant to be on Pinterest, where I have put pictures of 2d-gogglish clothes and engines.
Also, in some Lovelace news:
– not sure how she'd feel about having a Giant Boring Machine named after her..
– if you live anywhere near Cambridge Massachusets, you can go to a musical where Ada Lovelace meets a world-weary Civil War veteran, in something that sounds like a dream I might have had after too many late nights on John Carter and User Exprience