The I Can't Think of a Title for this Post Post
Reposting this on account of technical problems with the first time around…
One of these days I'm going to do a Lovelace and Babbage book. It will consist entirely of the posts where I apologize for not posting a comic, and it will be 300 pages long.
I'm actually far enough ahead on User Experience that I could post the first part, but then I'd have to post the second part in like MONTHS from now, as the churning waters of crunch-time close over my struggling form. So I'll keep putting up the occassional silly post like Author, Author if you guys don't mind, until the film is done! But here's the teaser poster for UX I did for the app (have I mentioned the app? It's looking pretty amazing, I'll do a big post about it soon!):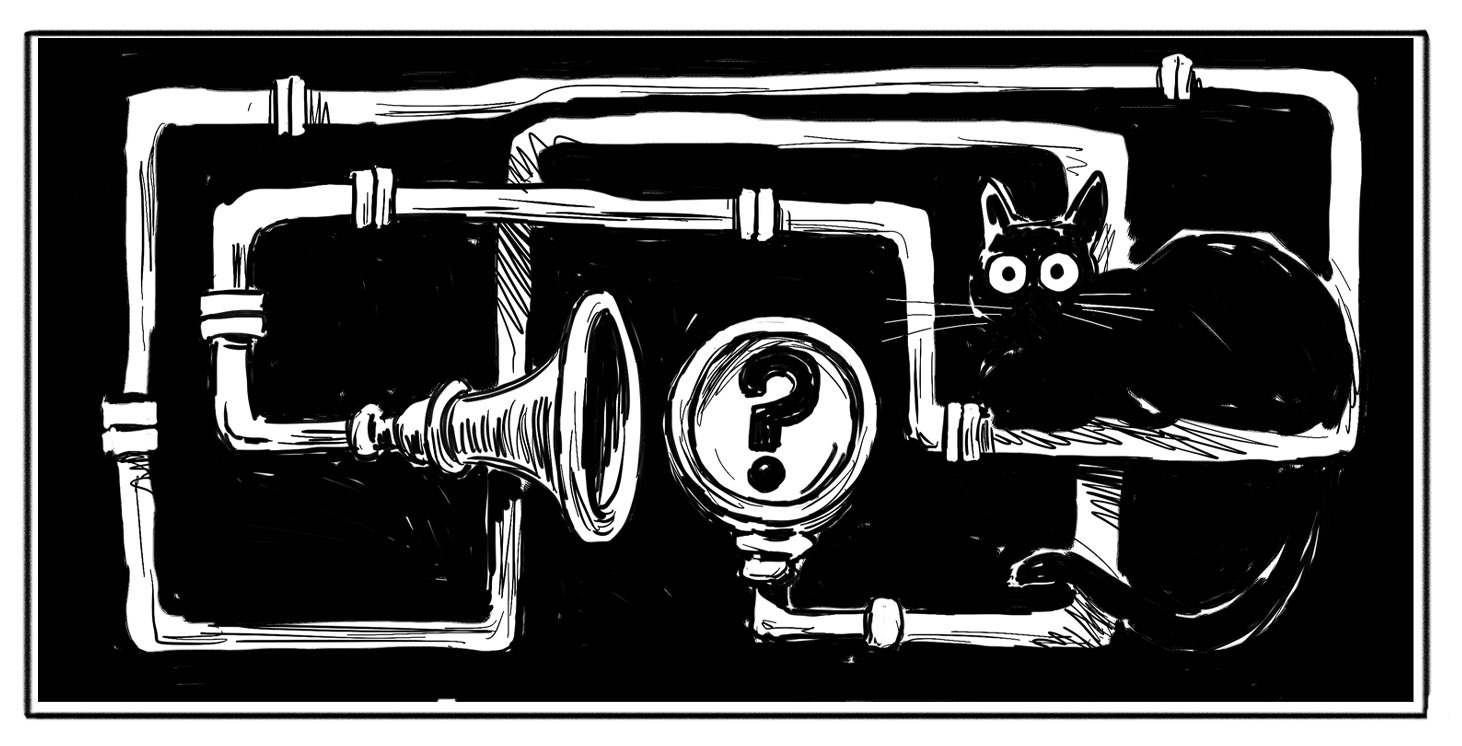 In other news, I got this shiny shiny thing in the mail the other day– The Steampunk Bible! —
You guys know that I don't really do any shilling for stuff around these parts, but this is pretty sweet and if you're into steampunk you should probably place a rolled-up order for this in your nearest pneumatic tube, or failing that, Amazon..
I got it for FREE on account of I'm in it! I have a whole page!  Dang I really have to raise my costume game in the comic, Babbage and Lovelace look like a couple of slobs in such distinguished company.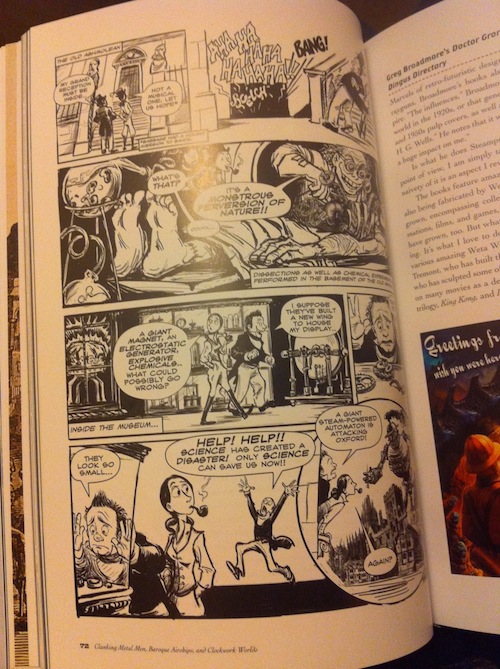 Addendum: to satisfy your mechanical calculating needs in the meantime, check out this beautifully shot piece.. maybe that's a kind of music Babbage could have stood!