The Lovelace and Babbage Paper Dolls I'm Sure You Wanted
Thank you so much for all the kind words about the book! It's good to be back! And there is as of yet no angry mob of Organist diehards gathered neath my window!
In gratitude, I know if there's one aching need in your lives that's unfulfilled right now, it's..
PRINTABLE LOVELACE AND BABBAGE PAPER DOLLS!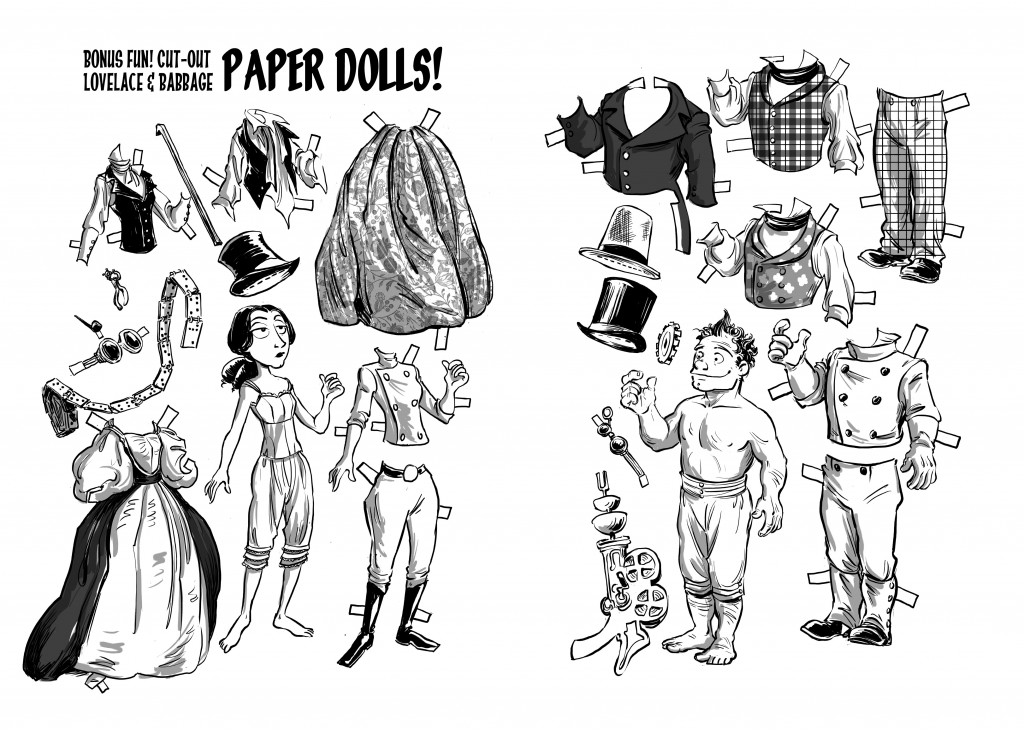 I'm not 100% sure why I drew those, unless it's to go with the Lovelace and Babbage paper theatre sets I've been doodling.