This incoherent, fragmentary manuscript, plainly the work of a diseased mind, was discovered in a crypt, clutched in one skeletal hand of a corpse. We were unable to prise the glass of whiskey out of the other hand.
It's Gothic! It's Horrible! It's a Gothic Horrible! IT'S VAMPIRE POETS!!!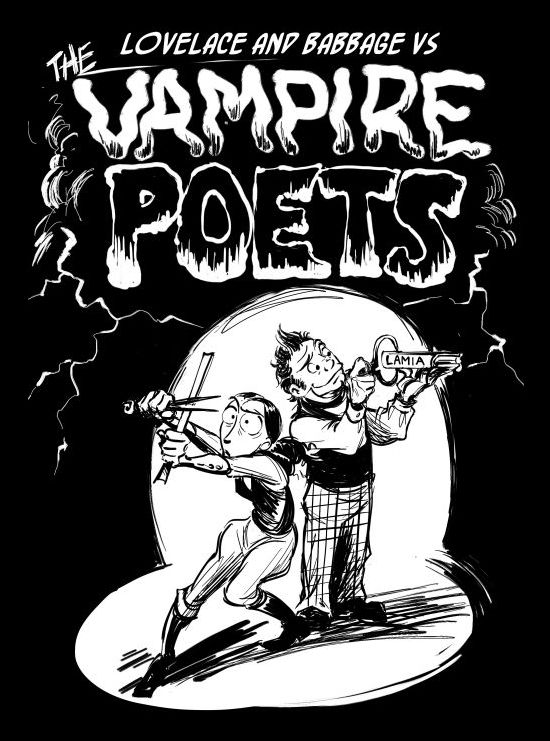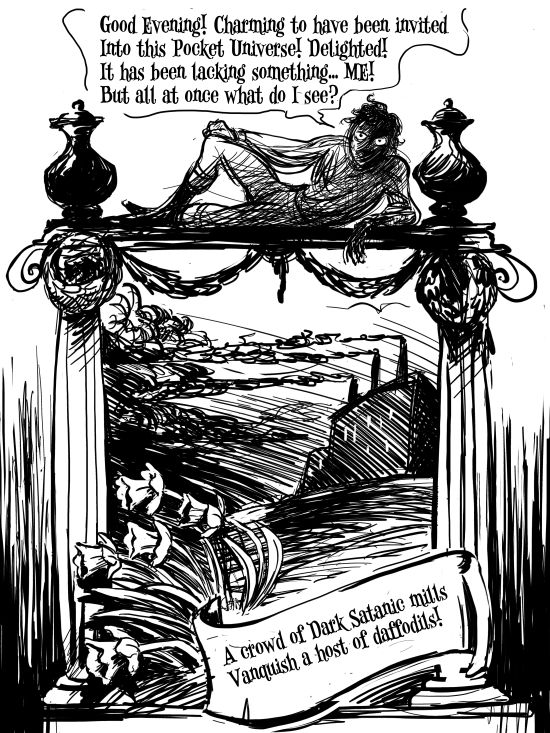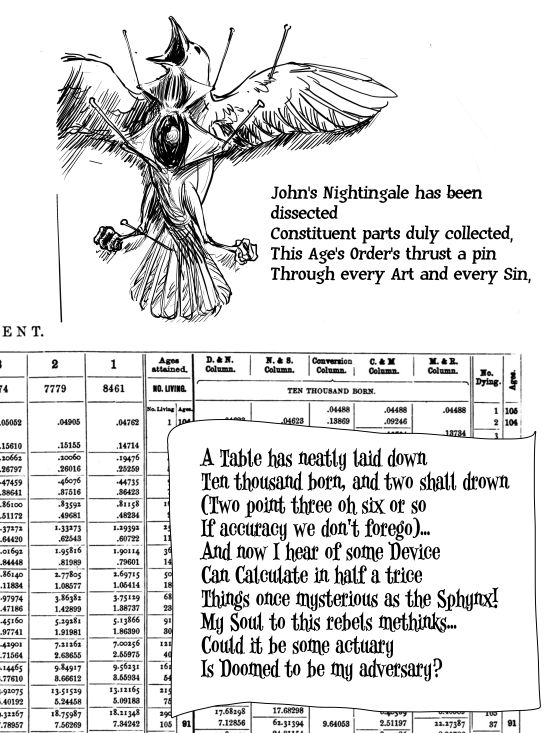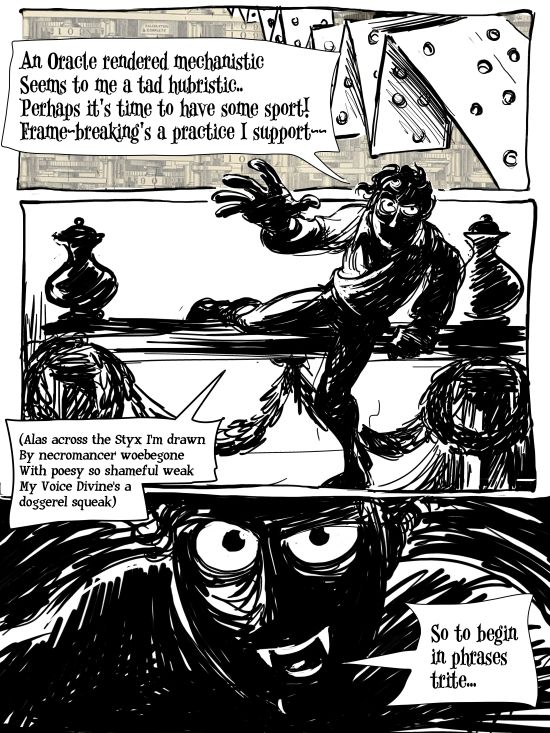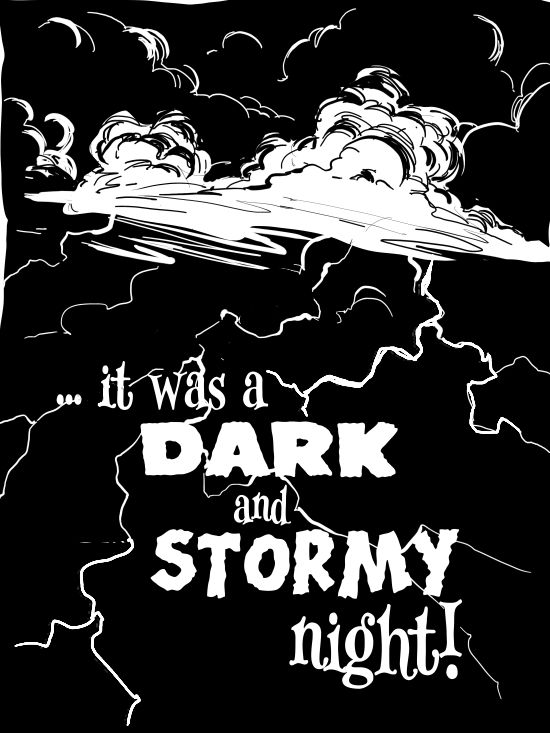 NOTES HAUNTED BY A MYSTERIOUS GUILT, DRESSED EITHER ENTIRELY IN WHITE OR ENTIRELY IN BLACK, DEFINITELY NOT IN BLACK AND WHITE POLKA DOTS
Not a whole lot of notes I can give before fully introducing our Mysterious Stranger, some pertinent ones are appended to the related comic The Person From Porlock.
But I have to have SOME notes to maintain the balance of this Universe so please enjoy some awful Victorian poetry featuring our fearless protagonists (click on the verses for the full versions, if for some crazy reason you want to read them):
Babbage's elaborate visions of a mechanistic universe sees him turn up here as a spectre of Determinism (not sure if Whewell belongs there though? Don't know huge amounts about this guy but he doesn't sound like a Determinist)
And some thoroughly enjoyable doggerel with Babbage in cuddlier calculator mode:
And finally, I can't tell you how pleased I am to present this Ode To Lady Lovelace, whose agonizing awfulness will quite diminish by contrast the awfulness of my own verses:
For those who were sensibly doodling during their English classes
Dark Satanic Mills
Daffodils
Nightingale
That's quite enough of THAT debauchery, I suggest we all cleanse ourselves by studying Babbage's work on comparative methods of compiling actuarial tables.
EDITED TO ADD: Always I forget a note! "It was a dark and stormy night" is of course the immortal opening of Edward Bulwer-Lytton's Paul Clifford. Bulwer-Lytton was a friend and neighbour of Lovelace's, and she had a great admiration of his books, thus establishing the traditional geek love for awful doorstop pulp fiction. Maybe she was just waiting for him to get around to his proto-science fiction, but sadly she died before he wrote it.
Also– in reply to comments from the poster– the instruments Lovelace is using to ward of the Vampyre are a straightedge and a compass, the instruments with which she is accustomed to solving all known problems.