The Lovelace Adventures Pt 2
Whew! Sorry it's a bit late, but just finished crunch last week, and this comic kind of ran away with me a little bit.. my Ada Lovelace Day contribution: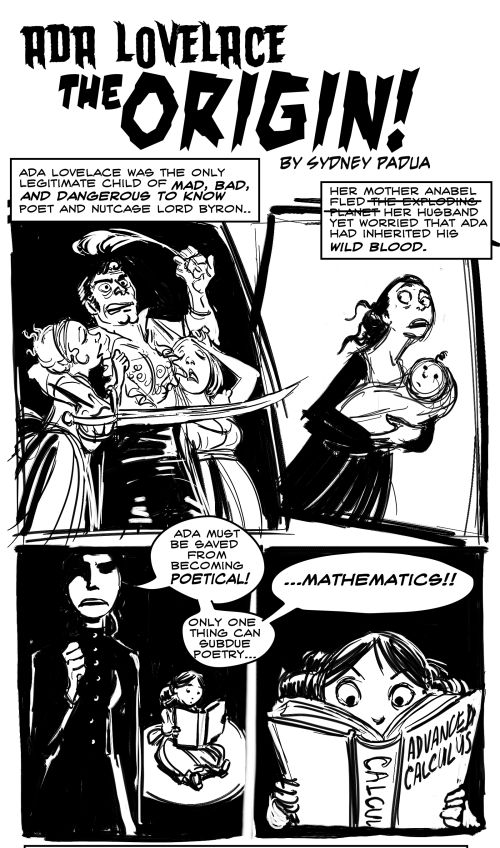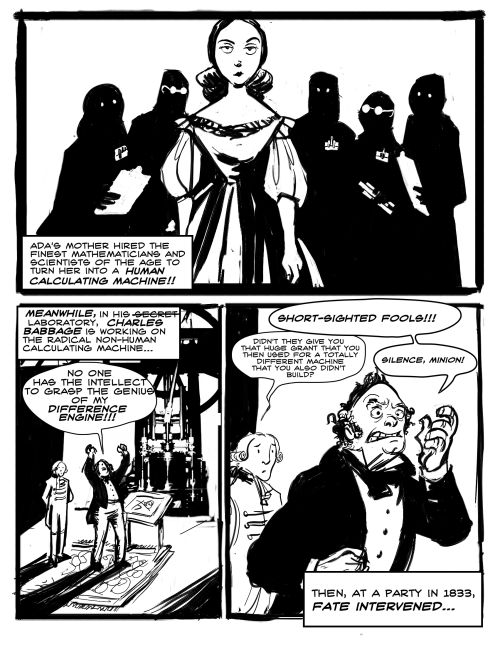 To spare your bandwith, the rest is at the link below: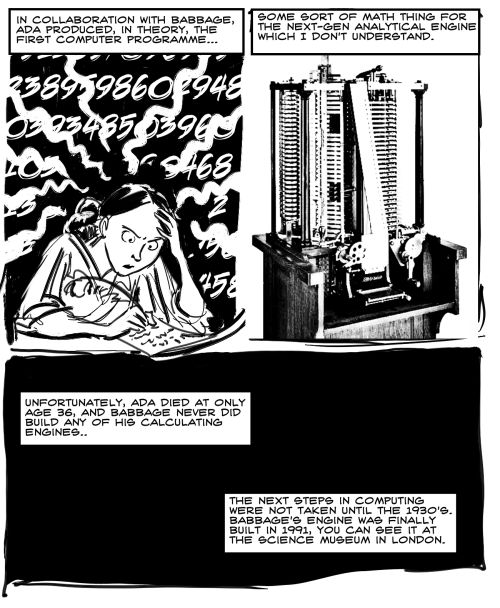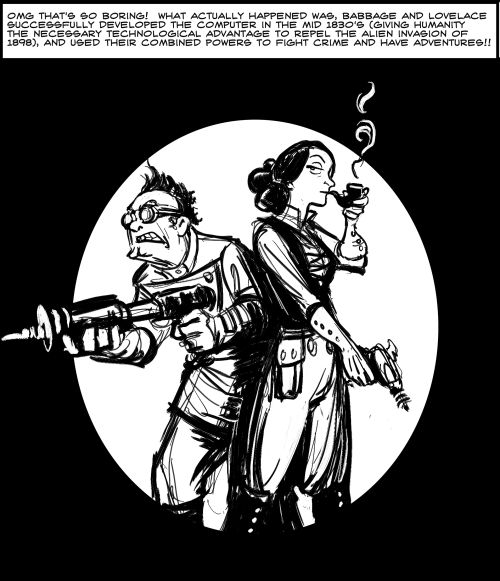 All true! Except for some bits. My entire knowledge of this comes from Wikipedia.
Commentor Terrence Eden asks: What is Ada Lovelace's kryptonite?
The answer is, of course, poetry. And it is actually true that Charles Babbage devoted much of his time to an ill-advised campaign against street musicians, which resulted in him being followed by bands of angry organists playing continually outside his window.
Also, I THINK the RSS feed is fixed… I'm no Ada Lovelace, though, so let me know if it's not!
EDITED so the post contains the complete comic..