Lovelace and Babbage Vs The Economy
Because I'm putting off working on something else YOU DEMANDED IT! The Thrilling Adventures of Lovelace and Babbage continue! (if you don't know what I'm talking about, start here) Although Vampire Poets and Cyborg Napoleons have their charms, I'm forgoing them in favour of being Educational. So I bring you… RIPPED FROM THE HEADLINES OF 1837!!–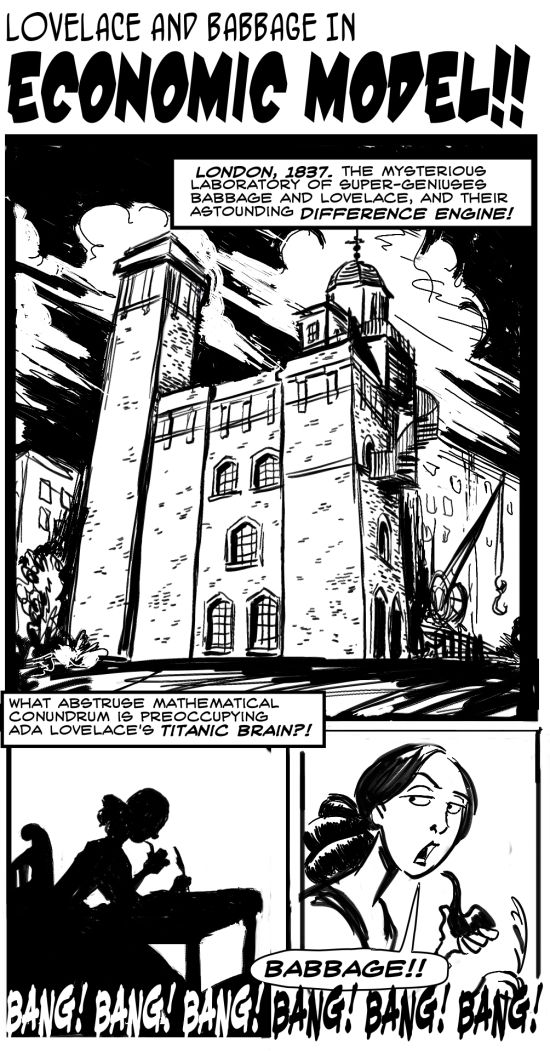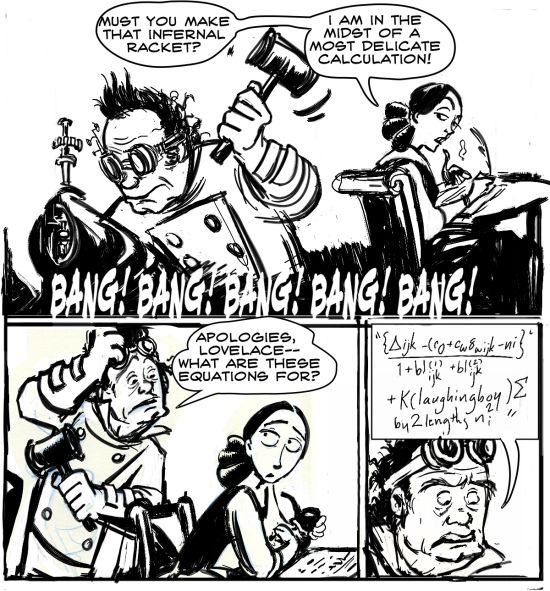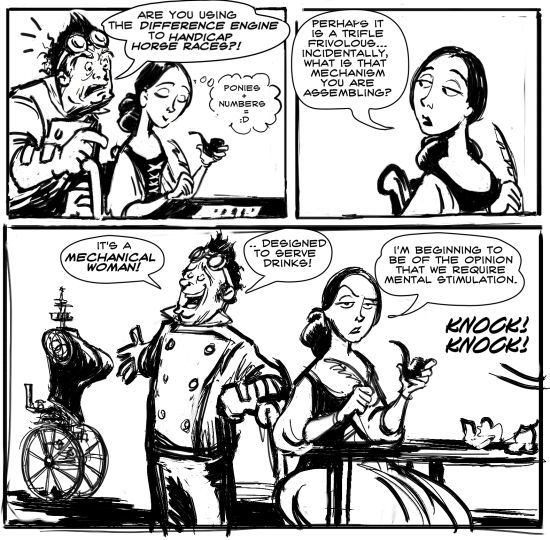 [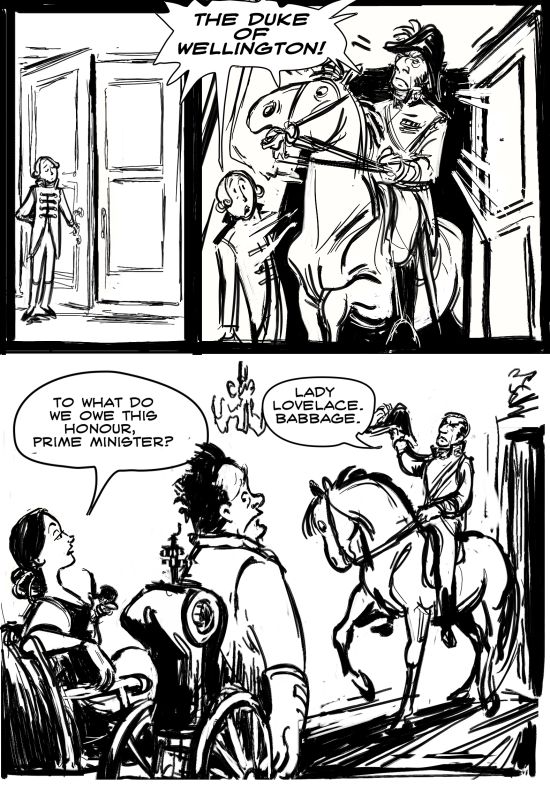 [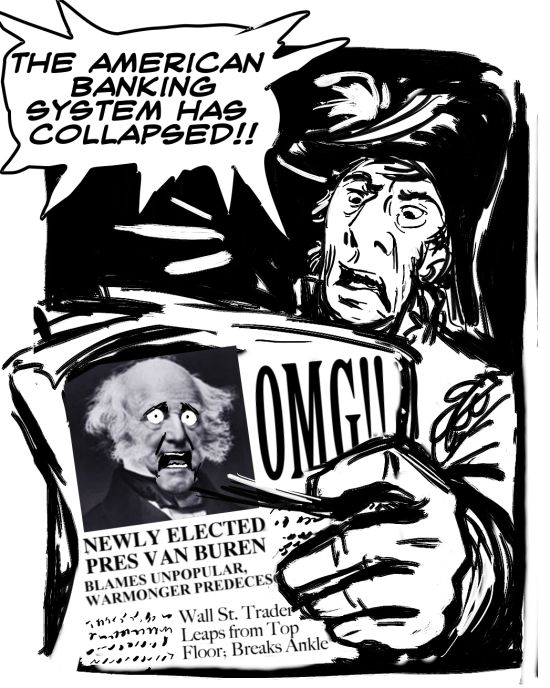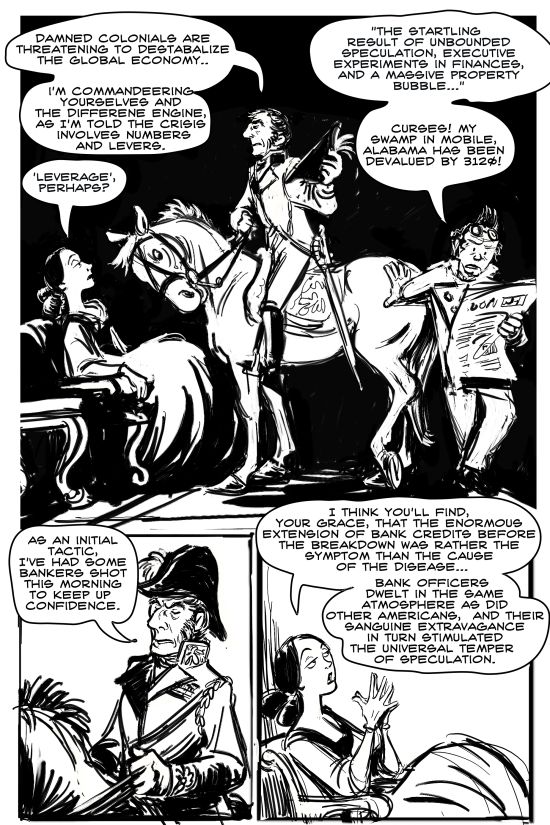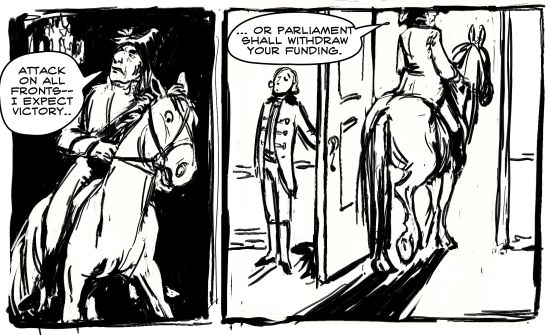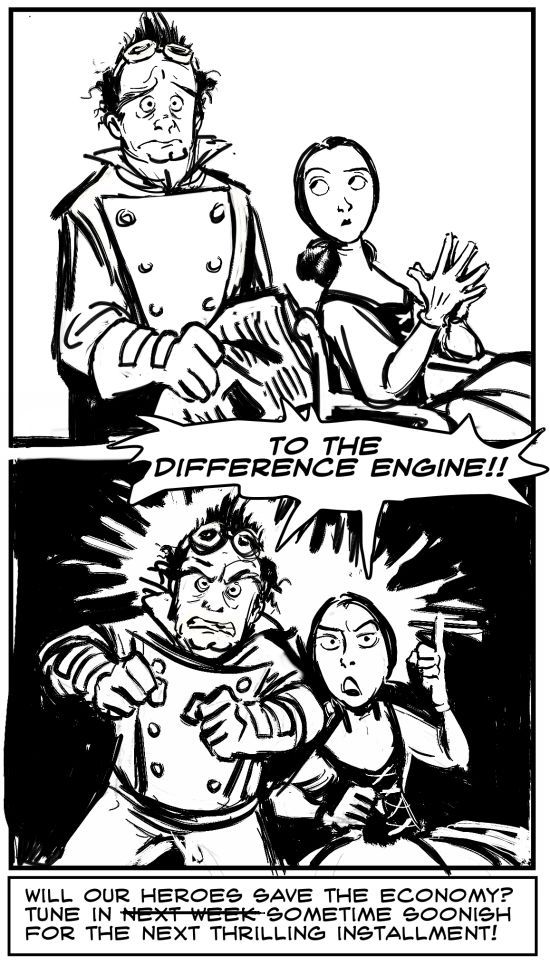 Historical Notes: True: The Panic of 1837! Ada's dialogue on the subject is stolen from a 1888 biography of Van Buren, quoted extensively in the Wikipedia entry. The resemblance to the present ructions is uncanny!
True:  That is an actual horse race handicapping algorithm (with some modifications).
Not true: Wellington was only Prime Minister until 1830; it is however true that he is much funnier than Robert Peel, so in this alternate history he gets to stay in office.
Truthy: Lovelace's gambling addiction gets mentioned occasionally in the slim background I have on her; it's in dispute but I like it as a trait in a Mathematical Genius. Babbage may or may not have built a drink-serving Mechanical Woman– vague references but nothing solid.EDITED TO ADD:  This was when I was just skimming Babbage's autobiography, rather than avidly devouring it. She's in there! Although she doesn't serve drinks… I intend to Improve that.  Also in that section: one of Babbage's puns, with helpful chart.
This blog is, as the title says, dangerous experiments in comics.. it's a learn-as-you-go excercise for me so any feedback on presentation (images– too big? too small? scrolliness good, or would you rather click-thru a series?), drawing (pacing okay? compositions confusing?), or content is appreciated.  Something I learned already:  it should go, character designs, THEN comic, not comic then character designs… Also– this blog is under construction kind of on the fly, so things might move around..