Lovelace and Babbage Vs. The Client Pt 2
It's actually taken this long for Minion to get through all of Queen Victoria's titles..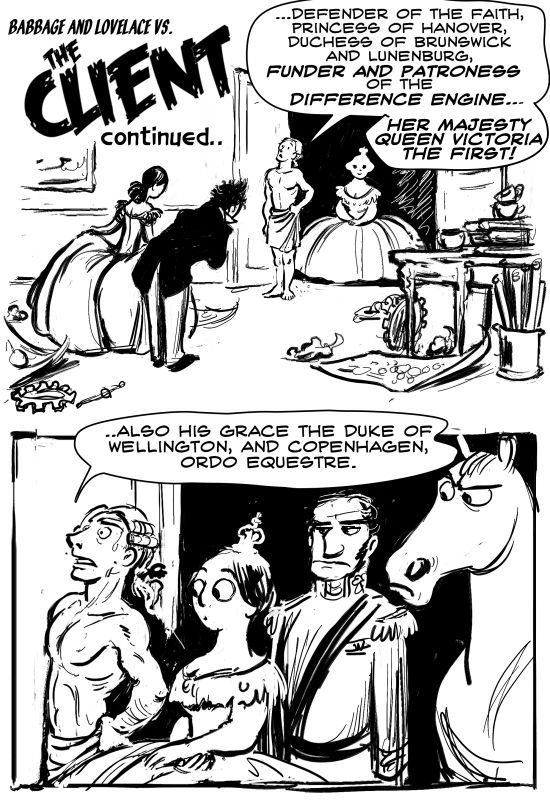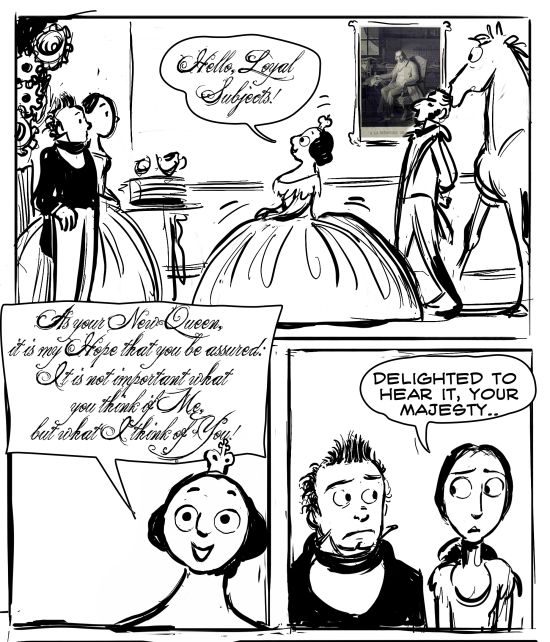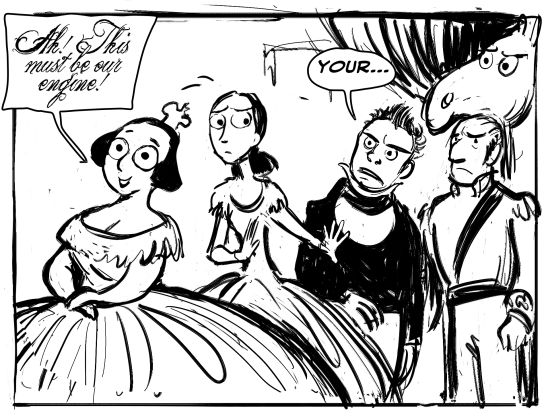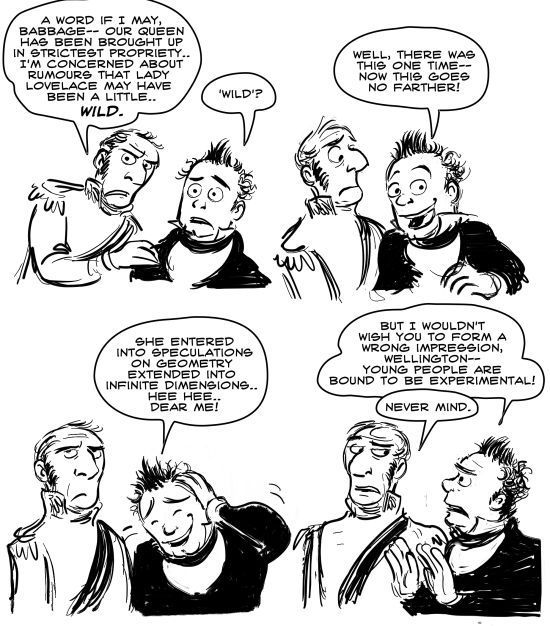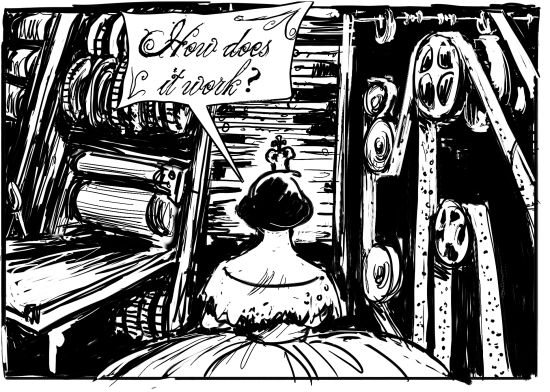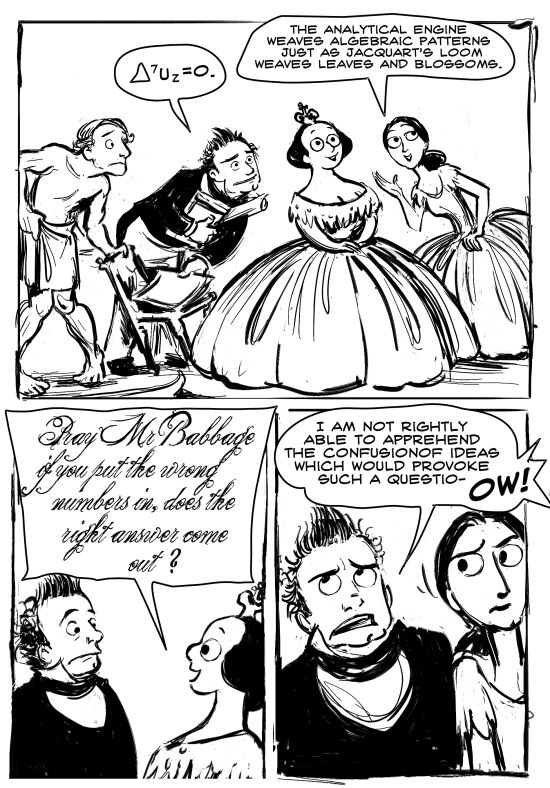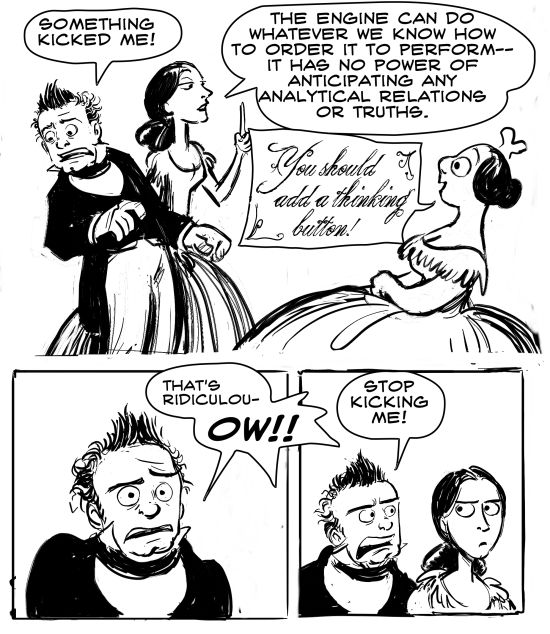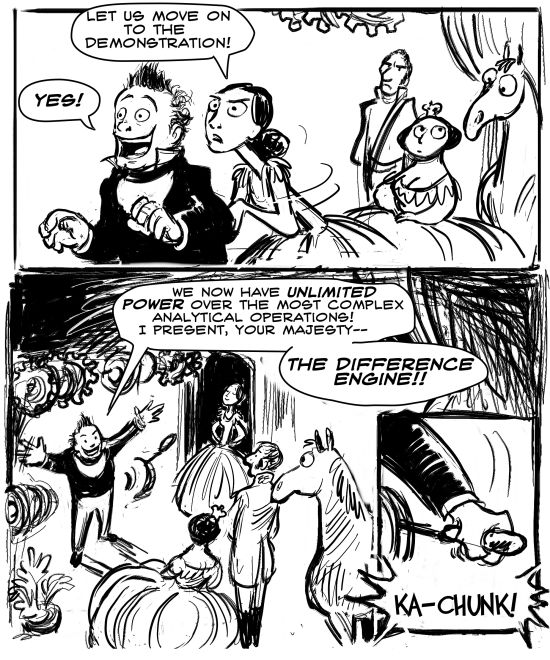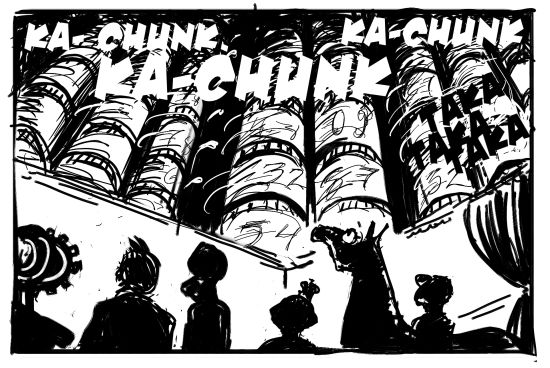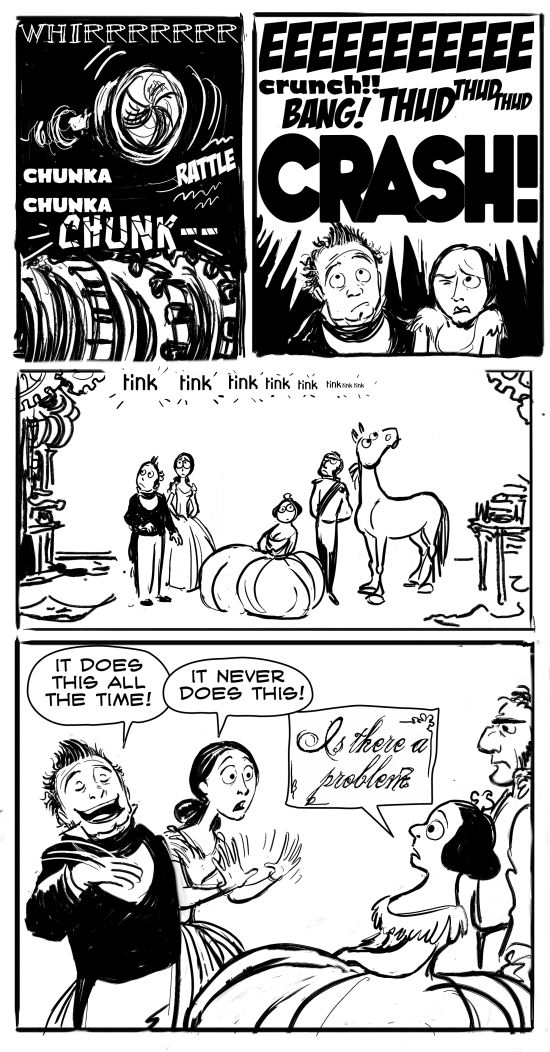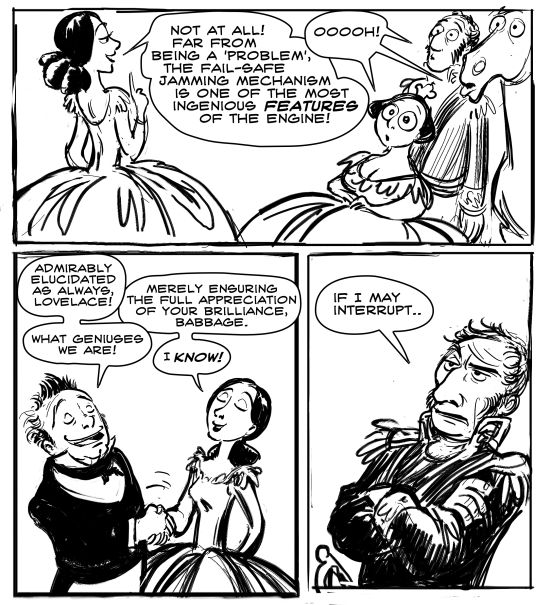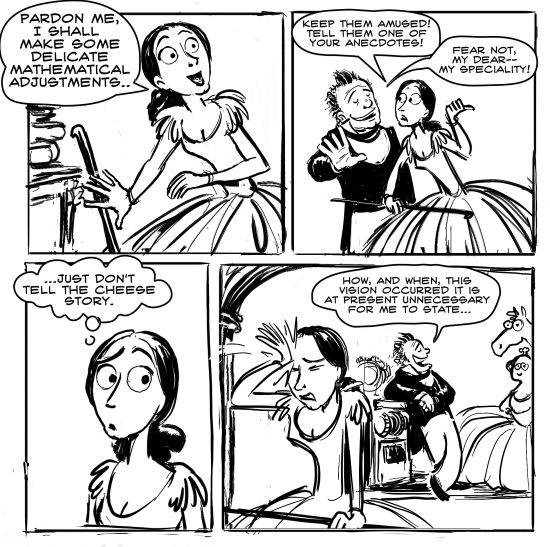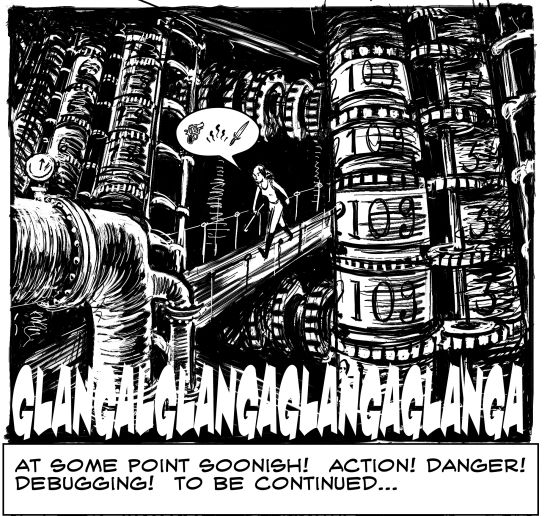 So historically accurate IT'S PRACTICALLY A DOCUMENTARY!
-Babbage lists some of the annoying questions he got asked about his engines here.  He ascribes the question about the wrong numbers sometimes to 'ladies' and sometimes to 'members of Parliament';  having lost count of the number of times I've explained to people that I can still be an animator even  though 'it's all done with computers now' I have no problem believing this was asked more than once.
– Charles Babbage's many friends spent a lot of time kicking him in the shins, because every once in a while he seems to have enjoyed setting his career on fire in order to watch the pretty flames. His friend Herschel said he should be 'slapped in the face' for Dear Royal Society of Really Important People: You Are All Corrupt Idiots!; I particularly like the dedication- "I was going to dedicate this to some guy but now he's frantically backpedalling for some reason!"
Oh Babbage. Babbage! What are you doing? You are CAUSING PAIN to even your devoted friends at The Chemical Record! By the way that review is excellent (I say that as a devoted Babbage fanatic), read in conjunction with Babbage's Guide to the Exposition of 1851 it gives a good overview of the state of scientific societies at the time. If you're into that sort of thing, I don't know. It also gives a glimpse into what the placards in the Science Museum call Babbage's 'personality issues'.
– "The important thing is not what they think of me, but what I think of them." I know Victoria's font is really annoying but it's actually called "The King and Queen Font" so I had to use it. Just this once.
– The debugging crowbar is the actual crowbar used to debug the Difference Engine rebuild!
-You can see the woven portrait of Jacquard in the background there, whose punchcard loom inspired Babbage with the idea for the Analytical Engine.
– Ladies and Gentlemen, The Cheese Story. It's kiiind of like Flatland, but with.. more… cheese. Charles Babbage, what is that doing in your autobiography? As Babbage was a famous raconteur, and his autobiography is full of his greatest hits, I guess he had a good reaction to it at some point.. maybe it's all in the timing.
I've got a lot more notes, but they'll go on part 3.. I've drawn most of it so should it shouldn't too long coming. Apologies are despicable and excuses more so, but in addition to the whole Giant Monsters thing I've been concurrently working on another commission. You may ask yourself, "what could possibly equal BBC Techlab in coolness?" OMG I'm not worthy!!